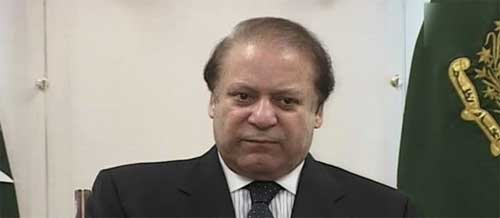 Pakistan on Thursday expressed readiness to help in implementation of a UN Security Council resolution on Yemen which banned arms supply to the Shia Houthi rebels in the war-torn country.
Prime Minister Nawaz Sharif chaired a high-level meeting on the Yemen situation here.
According to an official statement, the meeting was briefed by a high-level delegation which today returned from a trip to Saudi Arabia.
Punjab Chief Minister Shahbaz Sharif visited Saudi Arabia on April 15 as the prime minister's special envoy along with the advisor to the prime minister, chief of general staff and the foreign secretary to express solidarity with Saudi Arabia.
The delegation met Saudi Deputy Crown Prince and Minister for Interior Prince Muhammad bin Naif and Foreign Minister Prince Saud Al-Faisal and held detailed discussions on the situation in Yemen.
It condemned the violent overthrow of the legitimate government of President Abd Rabbuh Mansur Hadi by the Houthis.