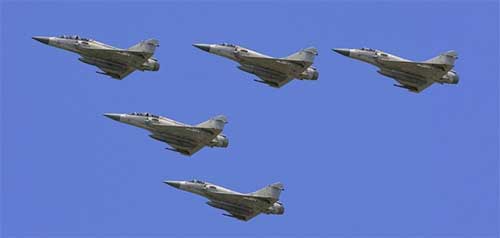 At least twelve militants were killed during precise air strikes in Pakistan's northern Khyber tribal region on Tuesday, said the military.
According to Pakistan military's Inter-Services Public Relations (ISPR) said that fighter jets carried out air strikes in the early hours of Tuesday near the Pak-Afghan border, which is part of Khyber Tribal Agency. The twelve killed militants include some important militant commanders as well, said the ISPR.
The air strikes came a day after nineteen militants including five commanders and seven soldiers were killed during a clash in Pakistan's North Waziristan tribal region.
Khyber is one of seven semi autonomous tribal districts of Pakistan bordering Afghanistan and the air strikes are a continuation of comprehensive military operations Khyber-I and Khyber-II against the foreign and local militants in the region.