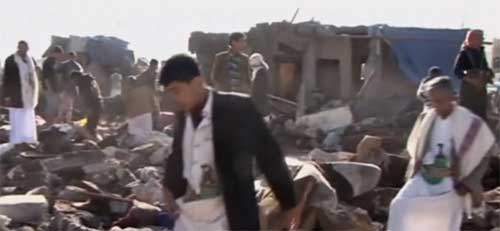 The US State Department has hailed the resumption of talks between rival sides in the Yemen conflict scheduled for June 14 in Geneva while condemning a missile attack on Saudi Arabia by Yemeni rebels.
"The United States welcomes the June 6 announcement that the UN-facilitated consultations among Yemeni stakeholders will begin in Geneva on June 14. We reiterate the call of the Security Council for Yemenis to attend these talks in good faith and without preconditions," read a statement by the department.
"We also call upon those participating to prioritise reaching an agreement to end the fighting and begin the withdrawal of forces from key Yemeni cities," it further said.
On June 6, the UN announced that Yemeni President Abd Rabbuh Mansur would be sending a delegation to the negotiations which would primarily be attended by representatives from Yemen.
On Thursday, it had confirmed the participation of the Shia Houthi movement that controls Yemen's capital Sanaa and other parts of the country.
There has been an escalation of armed conflict in Yemen since March claiming over a thousand civilian lives.