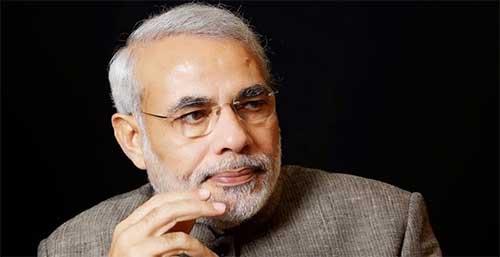 On the last leg of his eight-day six-nation tour, Prime Minister Narendra Modi on Monday made a strong pitch for taking India's ties with Tajikistan to newer heights in diverse areas.
Modi, who flew into the Tajik capital from Kyrgyzstan last night, was accorded a ceremonial reception before getting into talks on a wide range of issues with the Tajik leadership.
"I seek to take India's ties with Tajikistan to newer heights through this visit & expand the scale of cooperation," Modi tweeted.
He will hold detailed discussions with President Emomali Rahmon on regional, bilateral and international issues of mutual interest.
Tajikistan has almost 1,500 kilometres border with Afghanistan. So, the impact of what happens in Afghanistan concerns this area, concerns India, officials said.
India is looking forward to having extensive discussions on the regional issues, particularly in the context of the Shanghai Cooperation Organisation (SCO) which is a regional security grouping concerned with issues like terrorism and drug trafficking.
For India, the Prime Minister's visit to Tajikistan is strategic in both political and economic terms, they said.