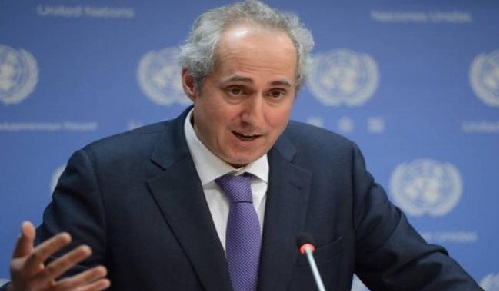 The United Nations has thanked Pakistan for extending by further six months the stay of registered Afghan refugees residing in the country.
The United Nations spokesman, Stephane Dujarric said this at a regular briefing in New York, Radio Pakistan reported on Friday.
On Wednesday Prime Minister Nawaz Sharif granted extension in the stay of POR card holders Afghan refugees for a further period of six months only, till December 31, 2016.
Pakistan has the world's second largest refugee population, with more than 1.5 million registered, and about a million unregistered, refugees from Afghanistan.
The number of Afghans voluntarily returning home has plunged this year as violence worsens in Afghanistan.
Meanwhile, Pakistani Ambassador Maleeha Lodhi has urged the international community to prioritize the issue of Afghan refugees and help Pakistan and Afghanistan in their repatriation and resettlement in an honourable and sustainable manner.