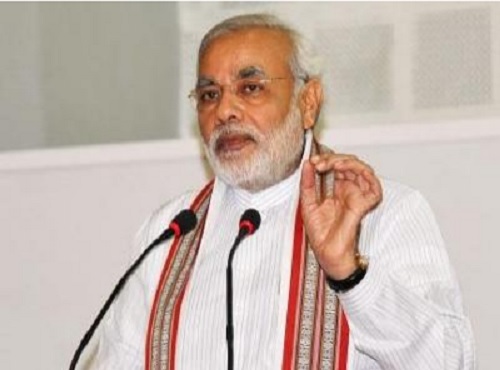 Prime Minister Narendra Modi will embark on a five-day visit to Mozambique, South Africa, Tanzania and Kenya beginning July 7, with an aim to further deepen India's engagement with the resource-rich African continent where China has been expanding its influence.
The Prime Minister's visit comes within weeks after President Pranab Mukherjee and Vice President Hamid Ansari travelled to Africa to strengthen and reinvigorate India's ties.
"The visit will provide opportunities to build on close contacts at the highest political level and enhance mutual cooperation and understanding on major issues of common interests," External Affairs Ministry Spokesperson Vikas Swarup said.
India's current trade with Africa is around $75 billion and it has granted a whopping $7.4 billion for various developmental and capacity building projects in the past four years. India has implemented nearly 140 projects in 41 African countries during the period.
Modi's first destination will be Mozambique where he will hold bilateral discussions with President Nyusi on July 7 to expand on existing cooperation between the two countries.
In the second leg of his tour from July 8 to 9, he will be in South Africa where he will hold meetings with President Jacob Zuma and other senior leaders across the political spectrum.
South Africa was among very few countries which were known to have some reservations over India's bid for membership of the Nuclear Suppliers Group.
The Prime Minister is also expected to visit Johannesburg, Pietermaritzburg and Durban during the visit, Swarup said.
India's ties with South Africa are considered crucial and both countries work closely in various multilateral fora like BRICS (Brazil-Russia-India-China-South Africa), tripartite grouping IBSA (India, Brazil, South Africa), G-20 and BASIC, a bloc of four large countries – Brazil, South Africa, India and China.