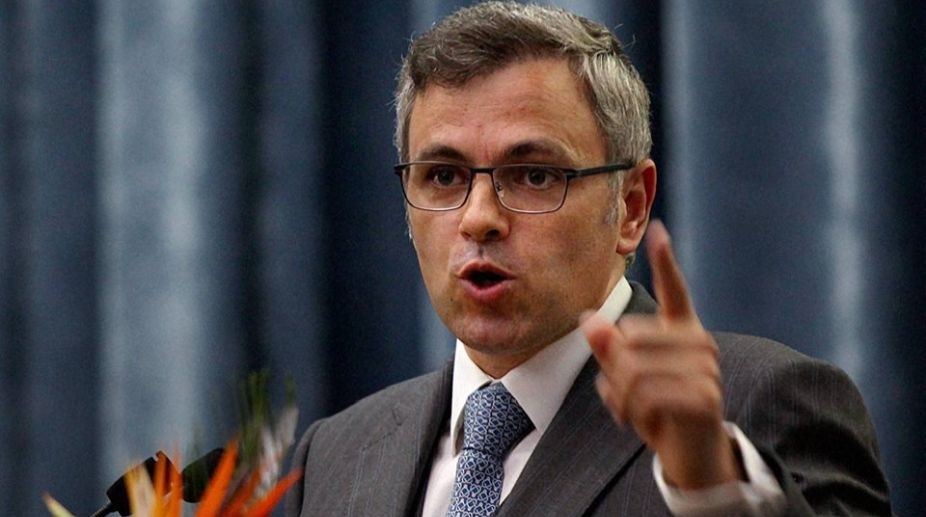 Working President Omar Abdullah on Sunday said India should initiate talks with stakeholders in Jammu and Kashmir as well as Pakistan because the continued hostility between the two neighbours on the LoC and the International Border has a direct bearing on peace and stability in J-K.
Omar, who was addressing NC activists in Srinagar, asked the central government to acknowledge the underlying political issue in Kashmir as no amount of development and economic packages could possibly compensate for a monumental failure to address the political issue. "I have said this in the presence of successive Prime Ministers and I have said this in the Legislative Assembly of the state as the Chief Minister and I will say this again – Kashmir is a political issue and has to be resolved politically as per the wishes and aspirations of the people.
Military solutions can't be used to resolve a political problem. The Government in New Delhi should acknowledge the adverse implications of the status-quo in Kashmir and engage in sustained talks with stakeholders in J-K as well as the Pakistan.
He warned that wanton use of "unbridled force and oppressive tactics" against protesting students in Kashmir won't help in restoring peace but would add to the already alarming level of alienation on the ground.
Omar, who was speaking to NC activists, said the sense of political uncertainty in the State was unprecedented as the current state government and the central government had created a very precarious situation due to a complete lack of political engagement and initiative.