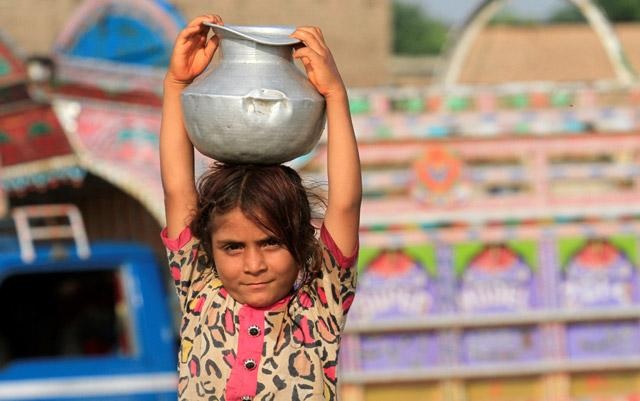 Pakistan's military has launched a major operation in its volatile tribal areas to stop the Daesh terror group making inroads into areas bordering Afghanistan, the military's spokesman said on Sunday.
Pakistan has long denied Daesh having a foothold inside the nuclear-armed nation despite a series of attacks claimed by the group over the past two years, including a bombing in the northern town of Parachinar last month that killed 75.
Military spokesman Lieutenant General Asif Ghafoor said Daesh was growing in strength inside Afghanistan, prompting Pakistan to launch an operation in Federally Administered Tribal Areas (FATA).
"This operation was necessary because Daesh is getting established there and we have to stop the influence of Daesh spreading into Pakistani territory through the Rajgal valley," Ghafoor said, referring to a valley surrounded by mountains reaching up to 14,000 feet.
He said that the "Khyber 4" operation, which would include the Pakistan air force, would focus on the border areas inside the Khyber Agency area, which is part of FATA.
Ghafoor said across the Khyber border there are safe havens for multiple "terrorist" organisations that are linked to recent attacks in Pakistan, including the Parachinar assault.
Northwestern Pakistan's ethnic Pashtun lands are awash with weapons and the area remains the most volatile region in the country despite the military's success in driving out many Al Qaeda and Pakistani Taliban militants.
Fighting had subsided in FATA in recent years and many internally displaced people have been sent back to villages reduced to rubble due to military operations against the Islamists over the past 15 years.