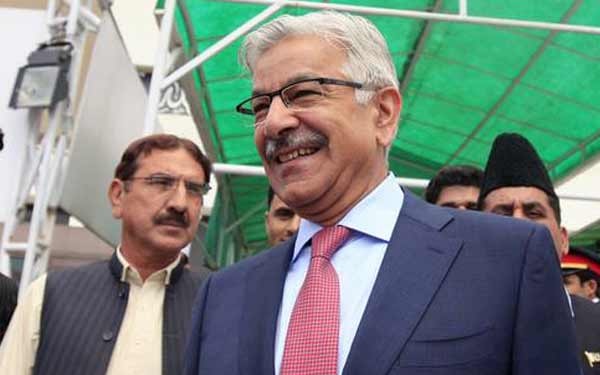 Pakistan Foreign Minister Khawaja Muhammad Asif has said that he would ask the United States President Donald Trump administration to shun its "militaristic approach" in resolving the Afghanistan issue and that the "talks with the Taliban will bring peace to the war-torn country."
Asif also said that Pakistan would reproach the U.S. for its new Afghanistan policy at the United Nations General Assembly next week, saying "the Trump administration is following a militaristic approach and that policy has already failed."
"Peace talks with the Taliban could be arranged if Washington works with countries in the region that have influence over the militant group", the Pakistan Radio quoted Asif as saying.
Asif further said that he would tell the UN members that peace should return to this area and force is not the solution.
He said a four-country group including Pakistan, China, the U.S. and Afghanistan could be expanded to include other countries with influence over the Taliban.
While announcing his U.S. strategy for Afghanistan, Trump had earlier slammed Pakistan for providing safe havens to Afghan jihadis including the Haqqani network.
Trump said, "Pakistan has much to lose by continuing to harbor terrorists. No partnership can survive harboring of militants."
The U.S. President also pledged to use a variety of diplomatic, military and economic tools to combat terrorism.