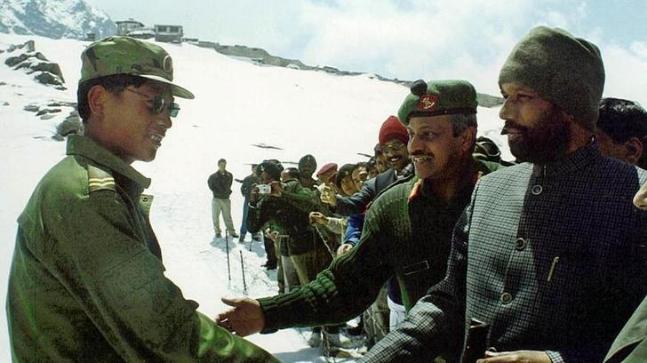 China has indicated it will resume provision of hydrological data to India, as both sides held talks on the Brahmaputra river through their expert-level mechanism on trans-border rivers which convened its first sitting following last years suspension of data-sharing by China.
India and China held expert-level talks for the first time after the Doklam crisis. Both the countries engaged in dialogue on the Brahmaputra river as experts from both sides on trans-border rivers convened their first sitting.
China said it would continue to provide hydrological data on humanitarian spirit and shared will to develop bilateral ties, Foreign Ministry spokesperson Lu Kang said.
Officials from both sides met in Hangzhou, China for two days of talks ending Tuesday, and 'reviewed their continued cooperation on the provision of hydrological information and emergency management in respect of trans-border rivers,' the Indian Embassy in Beijing said.
The officials also reviewed data-utilisation report when hydrological information on Brahmaputra and Sutlej rivers was provided by China.
China did not provide hydrological data to India last year citing 'technical reasons'. Both sides have an agreement to provide flood season data for the Brahmaputra and the Sutlej rivers during the flood season between June 1-October 15.
The Indian side was led by Teerath Singh Mehra, Commissioner, Ministry of Water Resources while China was represented by Yu Xingjun.
The Indian Embassy said that the meeting was cordial and friendly.
Both sides reviewed the progress made after the earlier meetings. They also reviewed the data utilisation report upon provision of hydrological information provided by China to India in flood season on Brahmaputra and Sutlej Rivers.
External Affairs Minister Sushma Swaraj confirmed in a written response to Lok Sabha earlier this month that, the Chinese did not provide hydrological information in 2017.
'This issue has been taken up with the Chinese side, which has conveyed that the non-provision of data was due to technical reasons,' Swaraj had said.