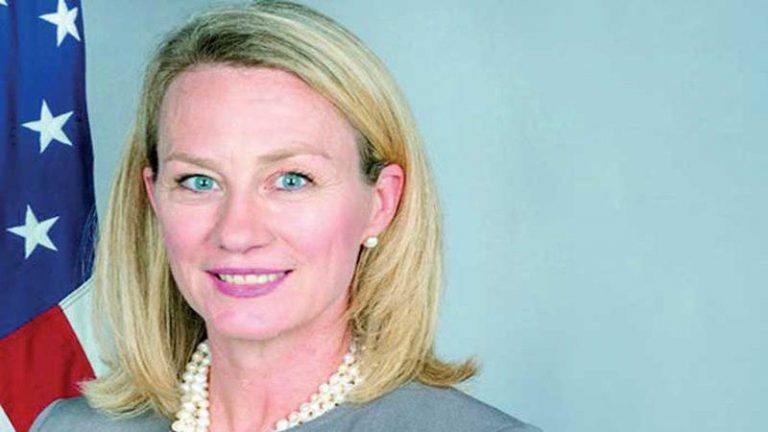 Acting State Department South and Central Asia Assistant Secretary Alice Wells arrived in Islamabad on Wednesday to discuss matters pertaining to terrorism and bilateral ties.
Alice Wells will meet with US Embassy staff and multiple Pakistani officials. She is also expected to visit Karachi later.
'In Islamabad, she [Wells] will meet with US Embassy staff and several senior Pakistani government officials, international organisation leaders, and members of the private sector," a statement released by US State Department said.
She will discuss issues related to Pakistan-US bilateral ties, peace in Afghanistan and regional and global affairs. The reports stated that she will also discuss Pakistan's progress since the announcement of US President Donald Trump's South Asia policy. Reported Express tribune.
"Wells will discuss our South Asia strategy and Pakistan's commitment to end all terrorist groups present in the country, as well as, our mutual interest in economic and commercial relations which will benefit both sides," a statement from US State Department read.