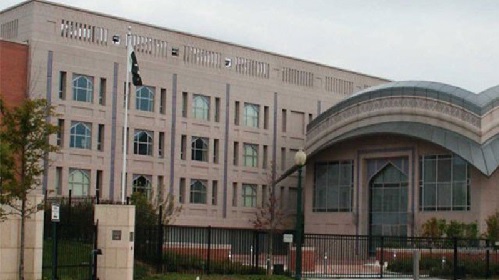 The United States (US) on Tuesday decided to impose new restrictions on Pakistani diplomats in the US 'to limit their movement'.
The US have prepared a code of conduct according to which the Pakistani diplomats would not be allowed to move outside the designated 45-kilometre radius from the embassy.
Moreover, if the diplomats were to move beyond the 45-km radius, they would have to seek the US authorities' permission, it was said. Further, it was said that the Pak-diplomats should find accommodation within the area.
It was also said that the restrictions would be formally implemented from May 1.
The move to restrict movement of Pak-diplomats in the US comes just a day after Pakistan summoned US ambassador in the country to protest against US defence attachee Joseph Hall, who hit and killed a motorcylist with his vehicle.