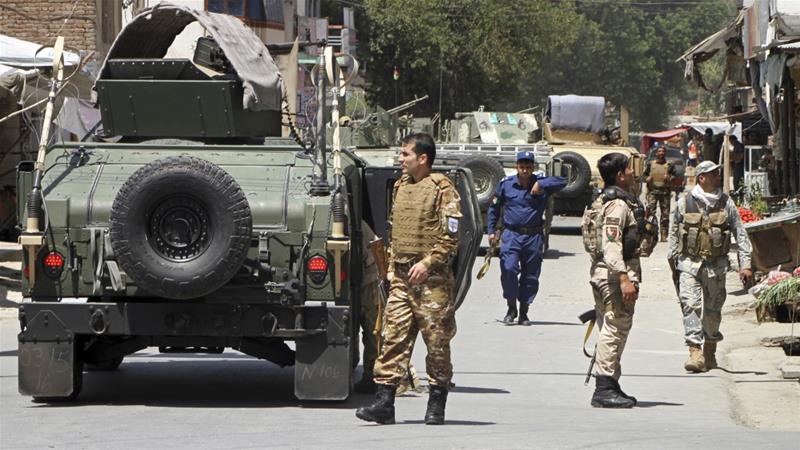 The armed group's attack in Shamulzayi district of Zabul province also leaves at least four soldiers wounded.
A Taliban attack on two military checkpoints has left 10 Afghan army members dead in southern Zabul province, officials said.
The attack in the Shamulzayi district of the province also wounded at least four soldiers, provincial council member Dur Mohammad Qiam said on Thursday.
Another councillor, Asadullah Kakar, while confirming the details, added that Afghan security forces have technically retreated from the checkpoints in the district.
According to officials, the Taliban control a vast part of the province, with the government trying to retake lost areas. The group controls or influences more territory than ever since its removal by US-led troops following the September 11, 2001 attacks.
Despite the ongoing talks between the United States and the Taliban for a political solution, the armed group has also been launching deadly attacks on US and Afghan security personnel.
Earlier this month, US envoy for peace, Zalmay Khalilzad, said on Twitter that he told the Taliban: "It is time to put down arms, stop the violence and embrace peace."
The Taliban responded by saying Khalilzad "should drive the idea home [to the US] about ending the use of force and incurring further human and financial losses".
The US has about 14,000 troops in Afghanistan as part of a NATO-led mission, known as Resolute Support, that trains and assists Afghan security forces in their battle against the Taliban and other groups.