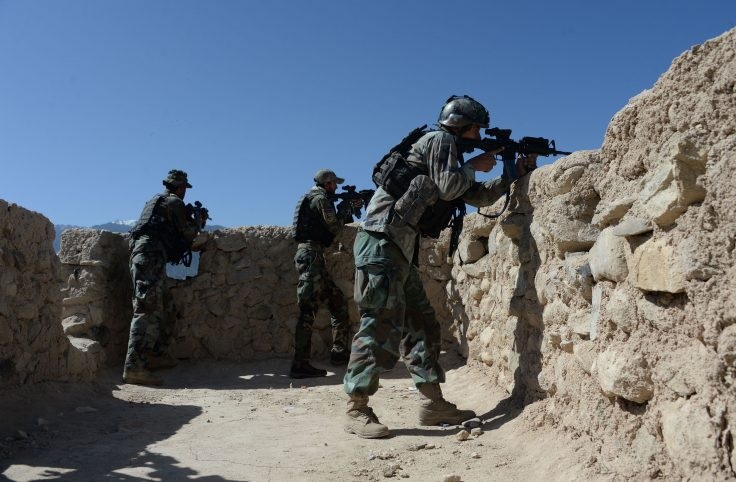 The ISIS terror group is claiming responsibility for a missile attack at a U.S. base in Afghanistan, according to a statement released on its social media networks.
The attack is reported to have occurred on July 14 in the Achin district in Afghanistan's southern Nangarhar Province.
"The Caliphate's soldiers managed the day before yesterday to target a base belonging to the Crusader American army in Achin area in Nangarhar with a Katyusha rocket, causing serious casualties," ISIS claimed in an Arabic statement posted on the Telegram networking site.
The statement was translated by the Middle East Media Research Institute, or MEMRI, which tracks terror organizations.
"Providing evidence for its claim, ISIS published two photos: The first shows a militant with a blurred face holding the group's black flag and standing next to a Katyusha rocket launcher; the second shows a rocket in flight," according to MEMRI.
"In a separate post, the group's A'maq News Agency claimed that the July 14 Katyusha rocket attack targeted a military base of the 'international alliance' in the Mamand area in Nangarhar's Achin district," MEMRI reports.