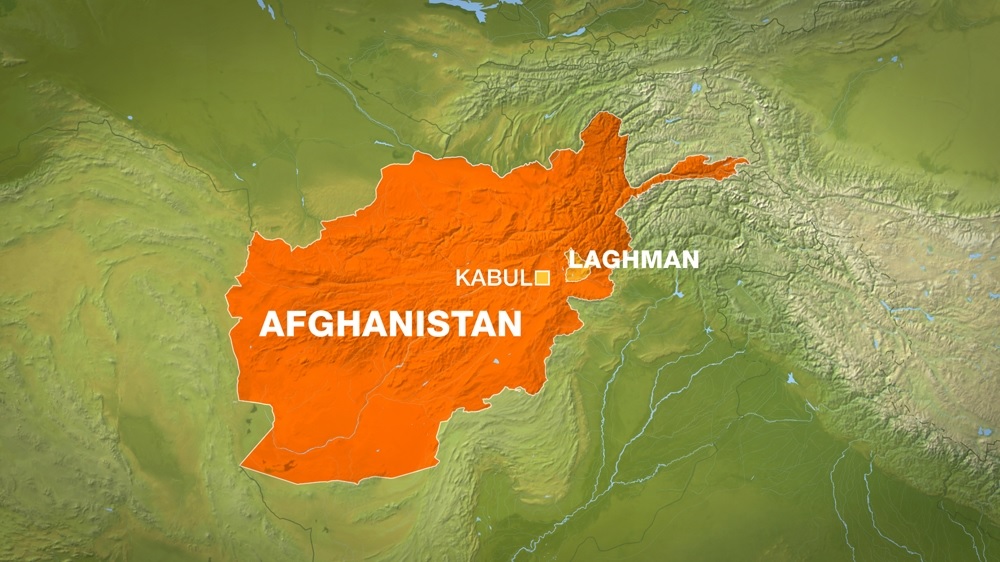 At least three security officers have been killed and dozens wounded, mostly children, after the Taliban set off explosives in a truck near a police headquarters building in eastern Afghanistan, officials have said.
The spokesman for the Afghan Ministry of Interior Affairs, Nasrat Rahimi, said Wednesday's attack in Alishang district, in Laghman province, wounded 36 people, mainly civilians.
Asadullah Daulatzai, a spokesman for the provincial governor, said 20 children, studying inside a nearby religious school, were among those wounded. The building was also damaged.
"The students were wounded by flying glass," he said. "The explosion was huge."
A Taliban spokesman, Zabihullah Mujahid, confirmed in a statement that fighters used a large truck packed with explosives in the attack, leaving dozens of Afghan security forces dead and wounded.
Rescuers searched through the ruins of buildings destroyed by the blast.
"We, with the rescue teams, are still looking for bodies under the rubble," Obaidullah, a resident, told Reuters news agency.
In a statement on Wednesday, UK-based charity Save the Children urged all armed groups in Afghanistan "to protect the next generation by agreeing to binding commitments to protect children at all costs".
"It is extremely worrying to see so many children being killed and wounded in Afghanistan on a near-daily basis as the security situation doesn't show signs of improvement," Onno van Manen, Save the Children's director for Afghanistan said.
"It is becoming more and more dangerous for children to go about their daily lives. They risk death or injury on their way to school, while playing outside or visiting the local markets. This is unacceptable."
The statement noted that children are much more vulnerable to the effects of explosive weapons, with evidence suggesting they are far more likely than adults to suffer serious blast injuries, with potentially life-long consequences.
"The physical injuries children suffer can pale in comparison to the emotional scars many may carry with them for years after experiencing a traumatic event like this," Onno van Manen said.
The attack came during a relative lull in violence after a presidential election last month that saw a surge in attacks by the Taliban, who denounced the vote as a sham.
The United Nations said 85 civilians were killed in election-related Taliban violence.
Afghanistan is currently awaiting the results of the first round.