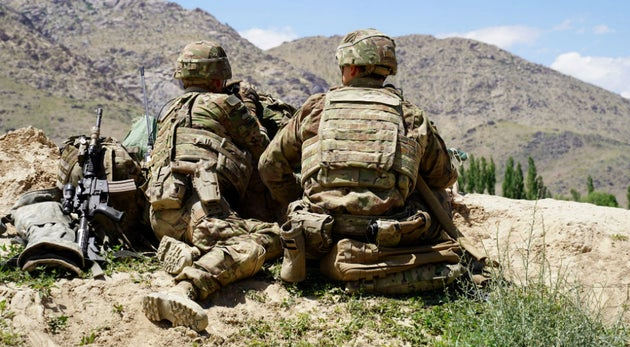 The U.S. has begun winding down its troop presence in Afghanistan despite the lack of a working peace deal with Taliban forces, the top American commander in the country said Monday.
Gen. Scott Miller told reporters that U.S. troop levels in the country were reduced by 2,000 to about 12,000 over the past year.
Unidentified American and Afghan officials told The New York Times that troop levels could eventually be further reduced to 8,600, which is near the level agreed upon in the initial draft agreement developed with the Taliban. President Trump abruptly ended peace talks with the militant group last month, citing their killing of a U.S. soldier in a Kabul attack.
A senior Afghan official told the newspaper that government officials in Kabul have agreed to the U.S. troop level reduction but officials would not discuss any other details.
Trump has repeatedly emphasized his desire to pull the U.S. out of the country after nearly two decades of conflict there, the Times noted, adding that U.S. negotiators initially attempted to convince the Taliban the U.S. was committed to remaining in the nation and the extremist group would not be able to wait U.S. forces out.
Since the collapse of peace talks, American diplomats have attempted to keep talks with the Taliban alive in some form, including an informal meeting between Zalmay Khalilzad, the U.S. chief negotiator, and Taliban officials in Pakistan earlier in October.
Secretary of Defense Mark Esper has also called a formal peace deal the "best way forward," the Times noted. Miller has named 8,600 as the minimum number of troops necessary to support the Afghan military, it added.
The Taliban, meanwhile, have closely monitored northeastern Syria since the U.S. withdrew its forces from the region, clearing the way for a Turkish offensive against Kurdish forces in the area.
"The U.S. follows its interests everywhere, and once it doesn't reach those interests, it leaves the area. The best example of that is the abandoning of the Kurds in Syria," Khairullah Khairkhwa, one of the Taliban's senior negotiators, was quoted as saying in an interview posted on the insurgent group's website recently. "It's clear the Kabul administration will face the same fate."