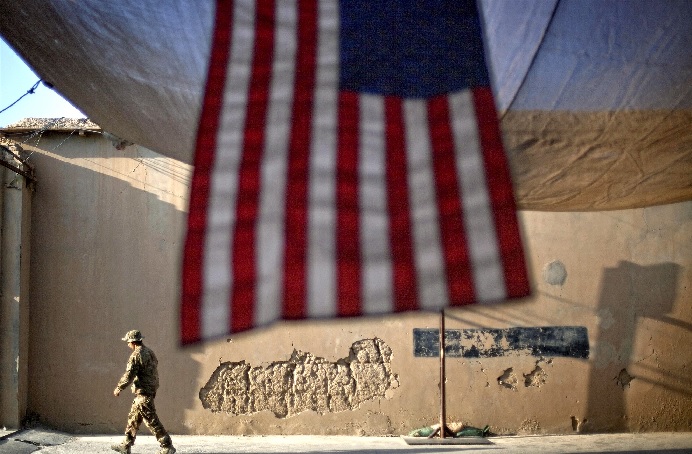 The United States and the Taliban are poised to clinch a deal that would see the withdrawal of U.S. troops and the start of peace talks between the insurgents and the Afghan government. But the agreement will go ahead only if the Taliban abide by a pledge to reduce violence over a seven-day period, according to a Western official, an Afghan official and two former U.S. officials briefed on the talks.
The two sides have revived the same draft agreement that came close to being signed in September, which calls for a timeline for a U.S. troop pullout in exchange for the Taliban agreeing to cut ties with terrorist groups and entering into peace talks with their foes in the Afghan government.
If the agreement goes ahead, it would potentially bring an end to America's longest war by launching direct peace talks between the Taliban and the Afghan government for the first time.
A deal would give President Donald Trump a talking point in his bid for re-election, allowing him to argue he fulfilled a campaign promise to extricate America from "endless" wars abroad.
But a previous attempt fell apart at the 11th hour in September, and it remained unclear if the Taliban was ready to negotiate a genuine peace settlement with a government in Kabul that it has long rejected as a "puppet" of the United States.
Since the U.S. and Taliban renewed discussions in the Qatari capital Doha at the end of last year, the talks have focused on a U.S. demand for the Taliban to scale back its attacks across the country as a test of its commitment to ending the conflict. In an earlier round of negotiations, the Taliban rejected the idea of a full-blown cease-fire, and as a result U.S. special envoy Zalmay Khalilzad has pursued a deal to "reduce" violence, though U.S. officials have yet to explain exactly what that would entail.