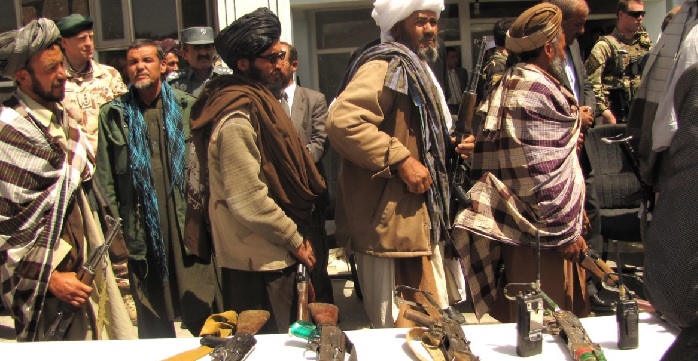 The Afghan government on Tuesday, April 21 released an additional 71 Taliban prisoners in seven provinces, even as the group continues deadly attacks across the country.
The 71 men were released based on their age, health, and the amount of their sentences still remaining, and as part of efforts to combat the spread of COVID-19 in the country, Pajhwok Afghan News reported.
Prisoners in Nangarhar, Loghman, Kunar, Nuristan, Faryab, Uruzgan and Baghlan provinces were released.
The releases are part of a deal between the U.S. government and the insurgent group that is supposed to include talks on a comprehensive ceasefire. The releases, which were suposed to have been completed, have been hampered by what the government claims are Taliban demands that some of its top commanders be included in the release.
The Taliban have continued attacks despite the deal, including a number of assaults on government checkpoints this week that saw at least 23 Afghan troops along with police officers and civilians killed in three different provinces.
U.S. forces are to leave the country by next July under the terms of the deal, provided the Taliban adhere to security guarantees and hold peace talks with the Afghan government. But attacks have continued across the country, mostly in rural areas, despite the deal and the coronavirus outbreak. As of Monday there have been 1,026 confirmed COVID-19 cases in the country and 36 deaths, although the real numbers may be much higher due to a lack of testing capabilities.