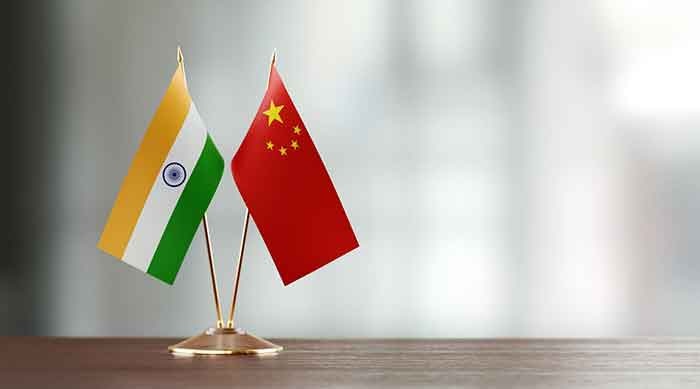 The death of 20 soldiers on the Indo Chinese border at the LAC during the 'de-escalation' of the forces is shocking to say the least. The incident is reported to be of 15-16th June night and as per reports not a single bullet was fired. The government did not say anything except that during the day the army made a press Release suggesting that a violent face off happened in the mid of night 15-16 June between Indian and Chinese troops in which two soldiers and one colonel of Indian army was killed. After the entire day speculation, there was another press release suggesting that 20 Indian soldiers have been killed in the scuffle and 43 Chinese men too were either hurt or killed.
There were reports of Chinese aggression in Doklam, Sikkim about a couple of years back and that time too it was reported that both the armies were fighting hand to hand with each other but then the 'political diplomacy' of both the government continued. Prime Minister Narendra Modi has been over eager to welcome Chinese Prime Minister Xi Jinping. Chinese backstabbing have always been like that and one should not forget what happened in 1964. India and China were supposed to be great friends and slogan like Hindi-Chini Bhai Bhai were the order of the day. Chinese premier had visited India and was welcomed here. Attacking Indian side and then blaming being attacked is the favorite Chinese position. Since 1964, the situation was tense but no fire was shot except in 1975 as Ajay Shukla writes in the Business Standard saying that "This is the first deadly clash on the 3,488-kilometre disputed border since four Assam Rifles jawans were ambushed and killed by Chinese border guards in October 1975″.
Fact of the matter is that the Chinese government realises the international importance of these locations. They want to surround India and reach out to all our neighboring countries. Our phobia with Pakistan notwithstanding, we actually harmed our relationship with a trusted friend like Bangladesh as well as Nepal. China is actually reaching to all the countries including Sri Lanka. Of course, Pakistan is already warming upto China and is keen because of its own insecurities from the current Indian dispensation. China is actually building up an ambitious plan to expand its economy and it will not want India in an equal partnership. Diplomatically too, Chinese seems to be succeeding because the complete failure as our diplomacy face tough task because of the internal issues which have become externalised or internationalist. Right from CAA, issues of religious minorities, suppression of dissenters and human rights defenders have already attracted the international attention. The unilateral attitude shown by India on Jammu and Kashmir issue without taking into confidence the local leadership of the region is also well known to the international community. Diplomacy has to be left to the Foreign Ministry but when the Ministry is over burdened with defending the indefensible at the international forums particularly related to issues in India, then, one has to assume how the situation is.
Right now there was no proper communication as how can we call our Jawans were killed in de-escalation'. Indian government must not hide facts. Newspapers have reported how China has occupied 60 square kilometer of Indian area. A report published by prestigious UK daily The Telegraph on June 12th, 2020 says, " China has occupied more than sixty square kilometres of Indian territory in eastern Ladakh, according to a senior Indian Army source, in a dramatic escalation of the simmering tension between the two Asian superpowers. The Daily Telegraph can reveal that up to 12,000 Chinese troops pushed over the border into India last month amid border clashes as Beijing looks to slap down Indian Prime Minister Narendra Modi over his ever-closer relationship with the United States."
Those who said about these things in India were trolled by the Bhakts in the media as well as on social media. We were informed that the talks are going on at the top level of military leadership and that both sides have agreed to 'deescalation'. Actually, these are official fauzi terms. Fact is how come a deescalation become violent ? And we need to explore this issue. It means that Chinese are not ready to leave the area which they have occupied and perhaps wanting Indians to push further. And it can be clearly found in a categorical tweet by former Chief of Indian army General Ved Malik, who paidi rich tribute to Col Santosh Babu who was killed. General Malik's tweet actually explain everything. He tweeted, " " Exemplary duty & commitment! Col Santosh Babu went by PLA's disengagement assurance given on 6 Jun. His task was to ensure PLA vacated violated post in Galwan Valley. Ambushed & killed in action when he led patrol to oversee vacation. Salute to brave heart! Condolences to family".
It is a clear indication that Chinese have acquired some area in the Galwan Valley which is Indian territory. It means that even after the talks, the Chinese were not ready to leave their occupied territory. The other factors are there is that the Chinese have already built up a massive presence of their 'People's Liberation Army'. Now, the question is whether India will accept the terms and conditions without getting its territory ?
Chinese know well about our 'nationalist' media and while we have reported deaths, they have refused to do so under the pretext that we dont want to escalate tension. So, the Chinese politics is that of aggression and then claim victimhood of Indian aggression.
Back home, look at the media. If this was an issue with Pakistan, our government and our media would have launched an all out offensive. People would have thronged at the street, Modi and Shah would have spoken and retired generals with high voltage volume would have cried to take over Lahore but in case of China, they are quiet and dont want to discuss the issue. War cries with Pakistan is suitable for the political constituency but as far as China is concern, it might not be electorally beneficial. More over, military might of the China has grown enormously. Many generals have spoken that India is not of 1962 but so is true about China which has grown extraordinarily.
Let us hope peace will return at the border but the main question remain whether Chinese have retreated or not from the areas they have occupied. Peace without justice is not possible. India need to assert and claim.