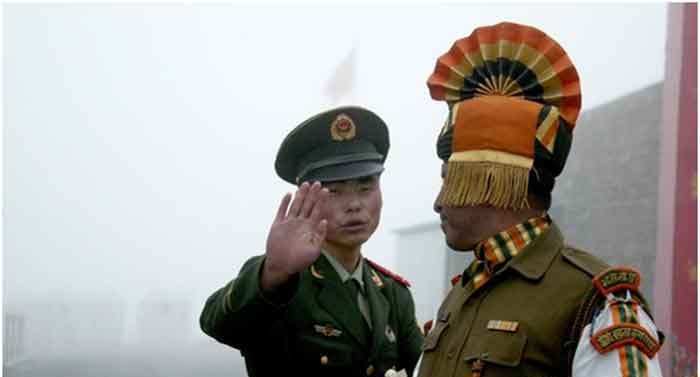 The heat around the Himalayas is getting hard and talks between India-China have as yet only failed and it is now for India to finally take-on China on its own, as hours before Rafale jets were to arrive at the Land of Jaguars, Ambala, India banned 47 more Chinese applications on July 28, 2020 in continuation to the already banned 59 in June last 1, and France keeping to its deadline, supplied Rafale fighters jets to India by July 29, 2020 2 so as to make India throw an equal challenge to China. There is a whole lot of controversy-the opposition accuses the government over buying the jets so far at more exorbitant prices. The erstwhile Congress government had stuck the deal at Rs 526 crore each which the present BJP government has bought for Rs 1670 crore each 3, but this squabbling is of no importance, as opposition has never been 'so' worst that a whole book would be needed to elaborate on the issues floundered by Congress to corner BJP in the last six years. Hence, a debate on purchase of jets holds no water, more so particularly, when the clouds of war are around as the Chinese ambassador to India Sun Weidong has fired a fresh salvo that China is not going to withdraw from Pangong Tso, on July 31, 2020 4 , as the eve of the on-going fifth round of talks between the two sides so nears. China has set the tempo.
As if the debacle in Galwan Valley on June 15, 2020, in which we lost our 20 soldiers, was not enough, alongside Pangong Tso, Finger (1-8) areas in Ladakh and Arunachal Pradesh that now China is eyeing inside our Himachal Pradesh too. It is being speculated in our mainstream media 5 in News18, through an article on July 27, 2020, that recently an Indian patrol team of 9 personnel found in Charang village of Himachal Pradesh that China has constructed a road of 20 kms towards the border to India which touches Tibet. The team also reported that Chinese drones were frequenting with their reconnaissance exercises and 'multiple explosions were heard indicating use of explosives for road construction'. The article also further stated about the impediment which India would face by the beginning of snowfall which is 'no hindrance to road construction (to) by China. Recall in December 2017 a hunter from Bishing Village in Arunachal Pradesh had discovered the Chinese constructing a motorable road 1.25 km south of the LAC in Indian Territory under three feet of snow'.
In a countermove India has also taken to combative mood and has deployed its 12 T-90 tanks in the wake of Chinese having put 50,000 troops in Aksai Chin 6 on July 27, 2020, along with ' armoured personnel carriers (APCs) and a full troop brigade (4,000 men) at Daulat Beg Oldi (DBO) to prevent any Chinese aggression from the Shaksgam-Karakoram pass axis', said the report published in The Hindustan Times. India's last outpost is Daulat Beg Oldi at a height of 16,000 feet just south of Karakoram pass and on banks of Chip-Chap river, north of the Galwan-Shyok confluence. The place precisely where this on-going conflict has been staged. Remember home minister Amit Shah 7 thundering to take back Aksai Chin on August 6, 2019, a day after Article 370 was annulled, and as a result the now Chinese posture.
This military build-up was necessitated as it was a clear that China was not serious about any disengagement plans as India has also 'deployed the Indian variant of Boeing's P-8A Poseidon capable of anti-surface warfare, and undertaken intelligence, surveillance and reconnaissance (ISR) missions in Ladakh. India is also planning to station MiG-29K jets in the northern sector ' 8. India had to take these defensive measure as satellite images had shown 9 massive military build-up by China. China, on its side, published through a video on a Russian news website Sputinik on July 27, 2020 10 has shown , its military engaged into cooking their food with all the kitchen wherewithal, is definitely now into for a long mould and India needs to plan in the same terms.
But, for India it is going to be a too much of an arduous journey to provide logistics to its army as the views of Lt. Gen. Balbir Singh Sandhu published in The Tribune on July 27, 2020 imply. In his article 11 he says that those who go for holidays to a well connected Leh, the capital of Ladakh, often land up in hospitals as it is very difficult to acclimatise to the rarefied atmosphere in Leh which remains closed for the better part of the year and is opened for only four-months, and in adverse weather conditions, 'ration, engineering stores, weapons and equipment, clothing, medical stores, ammunition, fuel and kerosene oil are moved in bulk lorries followed by mules/ponies and at times ( through) civilian porters for the last km connectivity. ' Thus, India keeping into track all the aspects has deployed Ladakh Scouts battalion in Ladakh who are the oldest and the largest regiment, on July 29, 2020 12 . This is apart from the 35,000 troops which India is to deploy to counter China, an Indian official informed Bloomberg on the condition of anonymity 13.
In the global scenario where India is playing a role of a US ally, was into for a shock as Russia, as was expected, declined to join G-7 and rejected the Trump's invitation as China had been excluded, which Russia found an inadequate for global governance. Australia, South Korea and India were the other three countries invited by US which US considers as its allies14. Australia which has been neck-deep into US alliance in all its wars, has also however, signalled on July 29, 2020 that it has no intention of damaging ties with China 15, which obviously is a spoilsport for India. No wonder the decision to deploy 35,000 troops by India had come after the stance from Australia! China, on its end, has organised a foreign ministers video conference of Afghanistan, Pakistan, Nepal and China to strengthen ties and also to jointly fight the COVID-19 pandemic on July 28, 2020 16. To expect India engaging with its neighbours, even on humanitarian issues, is perhaps all thrown to backburner.
With Rafale jets fitting into India's arsenal and the media berserk on it, defense minister Rajnath Singh made a veiled attack on China saying that the touchdown of the jets has marked the new beginning in the history of military in India 17 and those who threaten the territorial integrity of India should be worried about it, i.e. China. However, one of India's prominent defense expert Praveen Sawhney on July 28, 2020, in his tweet, has cautioned that Rafale jets will take at least 'one year to get a full squadron operational and familiarised with high altitude warfare' 18. Plus, Qatar and Egypt also have Rafale but did we hear any such fanfare? What however also had alerted the alarm bells is a news that Iran had fired three missiles, which landed too close, where Rafale jets had been stationed overnight in UAE 19 , on their way to India, as reported by Lucas Tomlinson of Fox News, and a major assault had been averted, but what begs a mention is that such planted news is purposely filed to meet certain political ends, as right now Iran and India are not at relatively good terms, and nowhere on Al Jazeera, Al Arabiyaa or PressTv such a news was discussed. However, the elements in Israel putting to danger the Indian Rafale jets and heaping it on Iran cannot be ruled out. But, to be sure, Iran has been engaged into a mock-up exercise on US aircraft carrier on July 28, 2020 and a day later fired its first underground missile for the first time 20.
What India has gained out of this aerial superiority is only time would tell, but China has out-rivaled the West in air-power superiority as has been acknowledged by an article in The Economist well before on Feb 15, 2018 21 and it was accepted that in some technologies it (China) had already surpassed the West. But, China seem to be not only competent only in air as it is learnt that as the world battles the spread of COVID-19, with India only the worst-off, China Central Military Commission has developed and approved COVID-19 vaccine to be used on its military 22 . China wants to safeguard its smartest men and now its military saddled with a vaccine which has the potential to prevent the spread of COVID-19 will be a huge-challenge for US Trump, who is engaged head-on with China is South China sea and has also now hinted at delaying his November 2020 elections.
It is all in this background India is definitely faced with an extremely difficult task ahead, in order to out-China on all front.