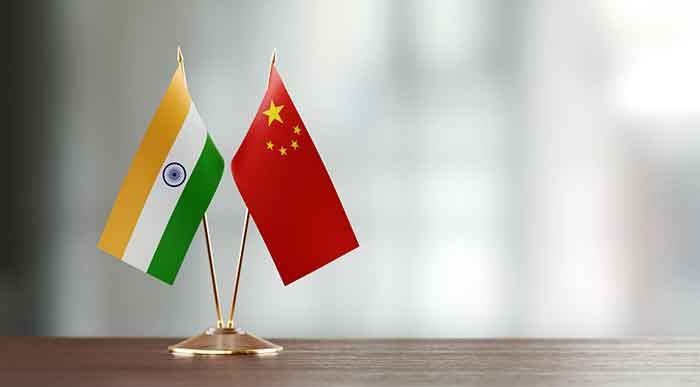 The Galwan valley violent clash on June 15th in the eastern Ladakh borders of India and China, has triggered an emotionally charged situation in the country. With the hike in military activity and occasional clashes occurring between two militaries in Pangong Tso (lake) area from May 5th this year, the peace and tranquillity at borders of India and China was disturbed.
The casualties and loss of lives stirred the feelings of revenge and patriotic chauvinism. They were racked to heights, through media, news, rumours, official and unofficial press notes regarding Chinese incursions on Indian territory accusing transgressions into the areas of kugrang Nala, Gogra and north bank of Pangong lake etc., on 17th &18th May (the document with such accusations of aggression by China had been withdrawn officially now by Indian defence ministry).Such calculated misinformation and one sided half-truths submerged the reason and rhyme of proper perspective of the situation. Military officials, diplomats and leaders from both sides are engaged in a series of talks to diffuse the tension. So far by 5th August, five rounds of talks were held in two months period between the senior military commanders of India and China to ensure expeditious disengagement of troops from all the friction points along the Line of Actual Control (LAC). The steps taken in this direction of de-escalation have eased the situation to some extent only and are of temporary nature. The present disengagement negotiations are also in a state of deadlock to unwind the situation and "present stand off is likely to be prolonged".
In this situation the persons and organisations advocating for India China friendship and a settlement of the long pending issues through dialogue of mutual understanding and agreement, are sought to be ostracised. But they have to sail against the present tide to create a sensible and congenial atmosphere that can pave a way for permanent peace and tranquillity between the two countries.
The border dispute between the two countries is not new. It is rather a leftover of the history and a legacy inherited from the British colonial rule. During its reign the British imperialists unilaterally drew certain lines as per their advantage and convenience and declared them as defacto borders between the territorial entities. They even changed the lines periodically several times as per the ease and resistance faced by them during the long period of colonial hegemony. It is to be noted that the counterparts have not agreed wilfully for such settlements and declarations done by the brutal force of imperialism.
After the establishment of Independent India in 1947 and Peoples Republic of China in 1949, there arose an opportunity and need to define the borders between the two countries with mutual consent, but no such agreements were arrived, in spite of several appeals and genuine trials by the Chinese side. Not only the borders, but the line of Actual control of land also became a point of contention in several sectors due to the difference of perception about this line. Whereas China sticks to the principle of confining the areas under its control in 1959 as LAC, India assumes all the territory inherited from the British (which is in dispute and not resolved between two sides) as its LAC. So, it is not real if Indian government repeatedly accuses of Chinese incursions in to Indian territory. It is refuted by China saying that they are confined and are working in their administrative areas only. Hence defining China as aggressor is far from reality and such blame game is intended obviously for some other purpose.
There were several rounds of talks spread over decades, over 22 times, between the two countries at various levels of leaders, officials and diplomats; several mechanisms were developed to solve the border issue. Several times goodwill meetings were conducted but yet a solution is elusive. To arrive at a mutually agreeable solution one should adopt "give and take policy" "meet each other in halfway", try to adjust and accommodate the opponent's view point, respect the mutual core points and interests and foremost should have a political will and wish to resolve the conflict. More than the mechanisms, one should adopt a true rationalistic spirit with determination to prevent and avoid war, which is harmful to both sides. For this visionary political acumen, a realistic approach and consideration to ground realities must prevail. Hence,the Indian ruling class must revisit its approach, think out of the box for a reasonable solution and seek a way to curb the rivalry and live harmoniously as friendly neighbours.
The policy of colonial rulers of aggression, occupying certain lands by might and accession by hook or crook are not acceptable in modern history. The forward marching of forces into disputed lands, building certain military dwellings, camps or patrolling posts in such areas cannot be treated as means of establishing sovereignty over a territory. Declaring such territories as non-negotiable will not lead to any solution. It is not justifiable to follow the footsteps of colonial rulers and insist on claim "every inch of land" accessed by them with ill intentions, unjustified methods of aggression, biased and unequal treaties, unilateral decisions. Walking in the shoes of the previous imperialist rulers only amounts to the intention of present Indian rulers to establish themselves as a regional lord and local hegemonistic force.
As rulers of a modern India the present ruling dispensation has to shed away the colonial legacy, big brotherly attitude, and establish harmonious relations with all neighbouring countries including China, Nepal and Pakistan. Such a friendly and cooperative attitude only can bring us the due reputation and regard from other countries. Responsible behaviour coupled with respecting the national dignity of other countries whether small or big, and not interfering in their internal affairs, can bring back India into a leading role in international sphere. By the sheer size of the country or expansionism or jingoism one cannot win over neighbours. Such hegemonistic attitude will not solve any problem with any country, leave alone China. It will not improve relations. Continuation of Forward policy of Nehruvian era in a new way, repeating that our territorial claims are non negotiable, or sticking to 1962 resolution that "Not an inch will be negotiated"-will not ease the stalemate situation in border issue. It is unjustifiable, and a hindrance to achieve a solution and is the root cause of unfruitful negotiations.
Similar attitude was followed by Nehru-led India in late 1950s and 60s by manipulating geographical maps, moving forward into areas under dispute and those marked earlier as undefined, un-demarcated terrains, or regarded as no man's lands. Such unilateral assertion of lands, badly provoked China and resulted in 1962 war. It would not be out of place to draw attention to a related report about that war.
The Henderson Brooks – Bhagat Report (by a two-man committee with Lieutenant General Henderson Brooks and Brigadier PS Bhagat, commissioned by Indian government after the war), was "Marked 'Top Secret'. It was a 'Review of 1962 war' It was not released officially due to the severe indictments it made on Indian polity and military. Despite persistent demands to release it, by experts, and despite RTI Act is not made public. It recorded all relevant materials of military aspects ( political issues were not under its per view) of the war. The report was extensively mentioned in the famous book India's China War by Neville Maxwell. He was one of the few who had an opportunity to read the secret report. Based on it and many other authentic sources he published the book. If the report be released at least now the people will be educated to counter chauvinism.
The report questions Nehru's 'Forward Policy' by which the Indian army would move ahead of the 3000 km MacMohan Line separating India and China. Brooks says he does not know the background of the government's decision because he does not have the minutes of the meeting where the forward policy was laid out. Nehru whose Forward Policy was a strategic blunder, died a broken man two years after the defeat of 1962 war.
"General Henderson Brooks held practically the entire civil and military leadership responsible for plunging India into a war it was not prepared for… General Thapar says that the Chinese could retaliate to the forward policy in Ladakh and capture an army post in the Galwan valley and reach their 1960 claim line." (indiatoday.in, March 31, 2014, the guilty men of1962)
Before outbreak of the 1962 war, China had proposed a peaceful settlement of border with an attitude of respecting each other's national interests and aspirations. It was prepared for certain concessions, so as to adjust its claims in lieu of a broader and permanent settlement. It was prepared to forego its claim on the present-day Arunachal Pradesh (eastern sector) in case India ratifies Aksai chin (western sector) which was under their actual control as part of China. Such "package deal" was based on considering the ground reality of who was exercising the actual administrative control on a particular area. If such a practical, realistic proposal was accepted by India, it would have settled the issue and would have prevented undesirable, unwanted consequences which arose in latter days.
Relentlessly China was proposing with Indian prime ministers Indira Gandhi, Rajeev Gandhi, Vajpayee, Manmohan Singh and others, their intention to normalise relations, rebuild trust and cooperation, to settle the border issue once for all. The pendulum was moving to and fro but never the Indian rulers were determined for such a resolution. In spite of the border issue pending for decades, China had been pursuing a policy to improve the relations and develop all-round friendship with India including trade, commerce, and cultural fields. India too reciprocated to some extent. Thus, wide-ranging relations were developed with mutual agreement to maintain peace and tranquillity along the LAC, even while the settlement was kept pending. As a result, certain normalcy was established between the two countries and no bullet was fired at the Sino Indian borders for more than 45 years.
In fact, both sides had several rounds of discussions on the basis of MUMA and MAMU (referring to mutual adjustment and mutual accommodation), and the principle of give and take. In 1950s also such an attitude was displayed by both sides for some time. Then as well as now, jingoist elements in the Indian polity and media, aided and abetted by imperialists (mainly USA and erstwhile Soviet Union) thwarted any possible solution. Indian leadership was found wanting in political will to resolve the problem once and for all, which would have facilitated the cause of peace and development. Even now it is not too late.
All through this period the attitude of Indian government was being dictated by its subordinate relations with the so-called democratic countries of the west, USA in particular, and the then USSR. Political commentators even today feel that Indian rulers lost good opportunities of settling with China due to their poor vision, prejudices, lack of political will and miscalculations. It is proved that such an attitude of Indian rulers was the result of their subservience to hegemonistic designs of powerful imperialist forces and their own aspiration of evolving at least as a regional big brother. This dependence was one of the main obstacles in the way of friendship or settling with china.
The Indian rulers could not achieve their goal of leading the Asian region. They were not treated as world leaders as they themselves were not independent. They developed a dependent socio-economic model serving the powerful lobby of western forces. They could neither achieve the development of the country nor improve standard of life of people, nor could muster the confidence or cooperation of neighbouring countries. Their approach was neither patriotic nor nationalistic in the real sense because their policies ultimately harmed India's interests.
Meanwhile China with its socialistic approach and independent policies has utilised all the opportunities of globalisation opened to it by the capitalistic countries, on a win- win basis, followed a committed, energetic, independent policy and emerged not only as the second largest economy in the world, but also could remove poverty in the most populous country in the shortest time. Naturally such a victorious country is viewed as a role model and is accorded a central position on international stage.
The success of socialism, with Chinese characteristics, has become an eye sore to the capitalist world. Under the leadership of USA, the warmongers and distracters of development are conniving to contain China economically and isolate it politically with a virtual declaration of war in trade and technological fields. Unfortunately, Indian government is joining hands as a junior partner in this strategy and wants to project herself as an international player. But with innovative measures like BRI, to build a community of common future to the mankind, China is extending a helping hand to the needy and striving to build a prosperous, peaceful and harmonious world. Hence Instead of being isolated, china is emerging as a leader of new world order.
Anti-China tirade is being executed under the leadership of USA since long. The outburst of corona pandemic is yet another opportunity, they are politicising and trying to take advantage of. Right from origin of Covid virus to its pandemic extension, China is being un necessarily blamed. The failure of governments of many countries to contain the virus with appropriate timely steps, resorted to cover it up by pointing to china. China herself had undergone much agony and with proper steps came out of the disaster of Covid disease. With the strength of its socialistic society, it has brought back the derailed economy and is extending an enormous aid to the world, helping the world economy and preventing its fall further. The counterpart capitalists are still motionless and unable to tie the strings. Their only active programme is to defame china and project it as a threat to the world.
In the early phases of Covid-19, there was mutual cooperation between India and China. As neighbours and having age-old cultural and commercial ties with China, that was apt and expected. If such cooperation and fraternity has continued that would have benefited both the countries. Both being big economies it would have contributed to the international community also, in restructuring and rejuvenating the economy. But when the disease in India has extended and is out of control, the Indian government also changed its policy half way, fell in line with USA and chose a confrontation with China.
At a time when all our resources should have been focused on tackling Covid and its effects on the economy, we are drawn into a confrontation with China. The US lobby is trying to use India as a stick to beat China and India is submitting herself to be used like that, which is against the interests of our people and priorities of our country. At least now India should re-evaluate its position, retrace its steps and help build a peaceful neighbourhood.
Even when the government itself said there were differences in perception about the LAC, or when PM Modi himself said in the all party meeting that there was no intrusion, they were distorted by large sections of the Indian media, as also by jingoist elements in the ruling and opposition parties. Even while fruitful talks were held and efforts made for de-escalation, the media played a negative role. See the following media reporting. indianexpress.com July 7, 2020 published an analysis citing talks held in July. The analysis was based on official texts issued by the Ministry of External Affairs. It helps to see how Indian media distorts reality to promote jingoism.
"July 5, 2020: The two Special Representatives (SRs) agreed that both sides should take guidance from the consensus of the leaders that maintenance of peace and tranquility in the India-China border areas was essential for the further development of our bilateral relations and that two sides should not allow differences to become disputes. China's Minister said: We hope India can work with China to guide public opinion in the right direction, keep and advance bilateral exchanges and cooperation, and avoid amplifying the differences and complicating matters so as to jointly uphold the big picture of China-India relations."
The media did not report this agreement properly. Rather they grossly distorted and misrepresented the talks. Obviously, the pro-US and anti-China lobbies are leading the media. The news and electronic media should exercise restraint and stop spreading biased, baseless, fictitious, false propaganda against China. As a first step to indicate our preparedness for a mutually agreeable solution, the anti-china frenzied propaganda, comments of hatred must be stopped.
The Wuhan informal summit in 2018, between Prime minister Modi and President Xi Jinping decided that 'Differences be managed prudently". Again, in Chennai meet in 2019 they expressed that "differences should not be allowed to turn into disputes", and "herald a new phase of cooperation between the two countries". The two leaders decided to designate 2020 as "year of friendship , Cultural exchanges and people to people exchanges to mark the 70th anniversary of diplomatic relations between India and China. The need for enhancing such 'spirit' and 'connect' has further increased in prevailing situation. Mutual cooperation, people to people exchanges, cultural and language training institutes should not be hampered.
"We should not have any trade transactions with China as it is our enemy. India has to boycott the products made in China, disallow all the imports and investments from China. We have to strike China on the military bases at borders and also on their economic bases. By indulging in these dual responsibilities every citizen has to show his patriotic fervour". Such is the present high-pitched media communication. This desire of some sections is the outcome of blind hatred and prejudice towards China. It is illogical, far from reality and is self-defeating, and suicidal to Indian economy.
In the present post Globalisation period, principles, terms and conditions of international trade, ties with various economies, rules, regulations and agreements enforced by World Trade Organisation etc., have to be considered before taking any steps to delink trading ties with China. More so as India claims to uphold rules-based world order. Theatrical shows in streets of India cannot be translated to meaningful deeds in trade markets.
The Indian government has explicitly announced certain steps for decoupling India China trade relations like desisting new imports, prohibiting certain Apps, capping down the direct investments (FDI) from China, restricting import of certain goods and disallowing goods in the name inferior quality or security threat. This is done citing the goal of building a self-reliant India (Aatmanirbhar Bharat). No Indian differs with the goal of a self- reliance. But will the above steps help the cause announced? It amounts to that India is kept open for exploitation by the West and their MNCs. If China and its competitive products and services are kept out, will it not be a free reign of the MNCs to flourish at the cost of poor and middle-class Indian consumers and manufacturers?
Experts warn, it is easier said than done to convert boycott rhetoric into reality, considering the fact that China is the second largest trading partner to India just next to USA. Severing relations with China at this stage serves only to address the emotions of certain pseudo patriots and is fraught with grave consequences to the Indian economy and people.
To build a self-reliant Indian economy also, we have to take a lesson from Chinese who opened their markets and industries for foreign capital, only upon their agreement to the conditions laid down by China, meant for the utmost priority of their national development. Our rulers are spreading a red-carpet invitation to western capitalists on their terms forgoing Indian national interest. Imperialist plunder is the underlying principle of this trade. In the name of conflict, they are preventing and discriminating China which usually trades on more favourable terms to India. Their trade and foreign policies are based on equal terms, mutual benefit and a win-win situation to both sides. Developing trade and commerce with China will benefit the Indian economy more than when it is tied down to the capitalist economy which itself is facing a great crisis and depression, more so after the devastating corona pandemic.
The Indian economy and its growth in this period are at its lowest ebb and needs a very nationalistic, constructive, well thought of plan to revive. China with a mightier economy can and should be utilised for our advantage rather than keeping it away. The science and technological development achieved by China can be made use of by India for developing its basic infrastructure, industries, foreign trade and resultant employment generation. Chinese technologies are a reliable and affordable alternative to costly western methods. Whether to perish under imperialist dead weight or to float with socialist China and flourish is the question now before Indian rulers.
India must come out of the clutches of the imperialist and hegemonistic lobbies who for their advantage, design and impose their geopolitical strategies to create ever burning conflicts in different regions under various pretexts which cost a lot for poor and developing nations, including India. India should join the vast majority of countries and forces who stand for regional cooperation and world peace. It also should shed away its policy of regional bossism, and practise Panchasheel principles to gain friendship and support of the neighbours. On attaining peace with border countries, we can better concentrate on national development by diverting the huge amounts and allocations of defence budget (going up to 4-5 lakhs of crores of rupees every year) to welfare activities.
It is not out of place to recall the Chinese ambassador in New Delhi who urges even now, that " India and China should be partners rather than rivals, need peace rather than confrontation, pursue win- win cooperation instead of zero sum game, build trust rather than suspicion and relations should move forwards rather than backwards". He rightly questions "why should we fight against each other, that will only hurt those who are close to us and gladden the foes." (Timesnownews.com, July 11th)
Our prime minister rightly points out that the era of expansionism has ended and era of evolution (development) has started. The Indian people are demanding that such fabulous words be practised and create a peaceful relationship with other countries. Avoid jingoism, plan and execute methods for the benefit and welfare of people of India instead of spending on war heads, missiles and Rafaels and military satellites. Disputes and conflicts must be resolved through mutual concessions, create peace at borders, nurture fraternal relations with others and proceed in a way that leads to development domestically and peace globally. To strive on this path is the essence of real patriotism. The people of India are looking forward for such a future. It is the rulers and polity of India who need to change their attitude and work for the interests of India and its people.