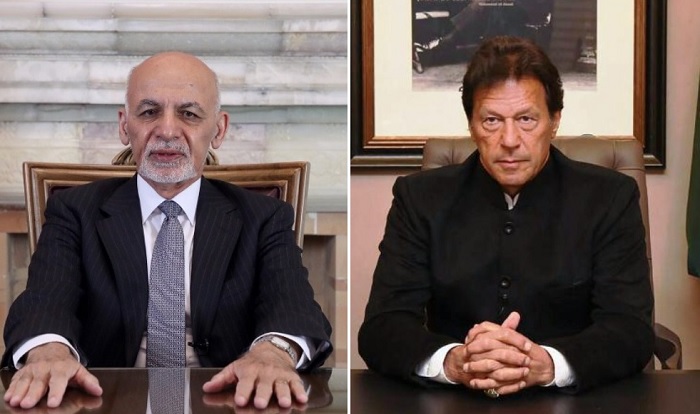 President Ashraf Ghani and Pakistan's Prime Minister held a telephone conversation Friday where both parties agreed there was an urgent need for a ceasefire.
In a statement issued by the Presidential Palace (ARG), government said Ghani and Khan discussed bilateral relations, the peace process, and a ceasefire in Afghanistan.
Ghani also invited Khan to pay an official visit to Afghanistan.
ARG quoted Khan as saying: "We fully support the establishment of a ceasefire in Afghanistan and thanked the President for his invitation."
According to ARG, Khan will "visit Kabul in the near future."
Pakistan's Geo TV meanwhile reported that Pakistan would fully support the decisions that the Afghan people would take about their future, according to Khan.
The prime minister also underlined the importance Pakistan attaches to constructive engagement with Afghanistan, and to peace, stability, and prosperity of the Afghan people.
Geo TV also stated that the Chairman of the Afghan High Council for National Reconciliation (HCNR), Abdullah Abdullah, would be visiting Islamabad next week.