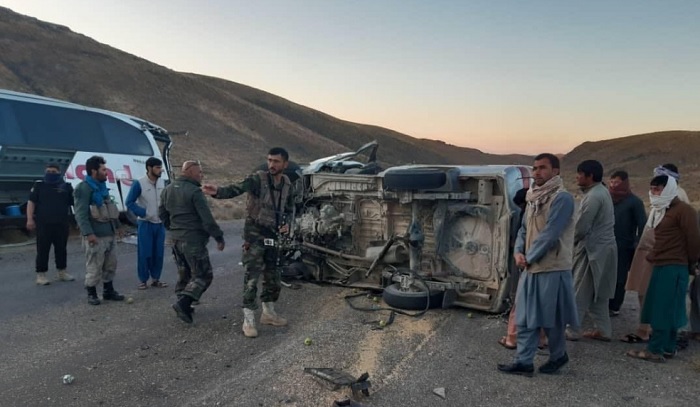 At least 16 people died in two separate road accidents on Thursday in western Herat province.
The first accident happened in Adraksan district on the Herat-Kandahar highway early Thursday morning.
Provincial Governor's spokesman Jelani Farhad said at least 11 people died in this crash after a passenger bus and a minibus collided on the highway.
He stated that the second accident happened when two vehicles and an oil tanker collided on the Herat-Islam Qala highway at around 10 am on Thursday.
According to Jelani, at least five people died in that accident and four more injured.
Officials said most road accidents in the country are because of reckless driving and speeding – and poor road conditions.