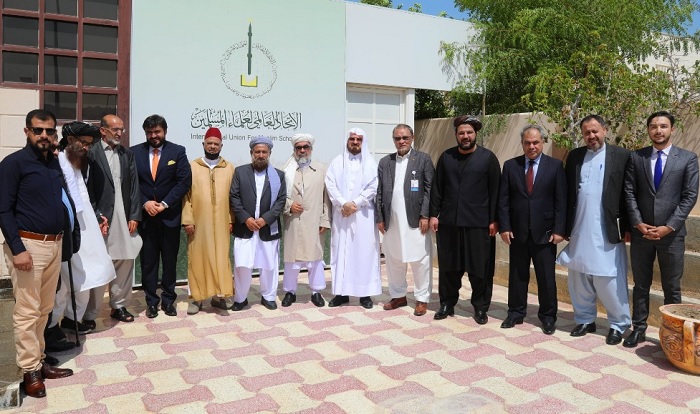 Afghanistan's negotiating team on Wednesday met with the Head of the International Union of Muslim Scholars, Ahmad al-Raysuni, in Doha, Qatar, to issues around the peace talks.
The State Ministry for Peace said in a statement following the meeting that al-Raysuni told the delegation the organization was ready to provide any cooperation needed and that they fully support the peace process.
"We wish Afghanistan to emerge as a good example among Islamic countries and the world," said al-Raysuni.
Members of the Afghan negotiating team provided clarification on the current status of talks with the Taliban, which appears to have stalled.
The team also called on the organization to use its influence to fully support the peace negotiations, read the statement.
"Their support can bring a ceasefire, an end to the killing of Afghans and an end to bloodshed in Afghanistan," the ministry stated.
Ali Muhiuddin, Head of the Secretariat of the International Union of Muslim Scholars, said during the meeting that Afghanistan is the homeland of Imam Abu Hanifa, who was an 8th-century Sunni Muslim theologian and jurist of Persian origin. He became the eponymous founder of the Hanafi school of Sunni jurisprudence.
Hanafi jurisprudence has become a stumbling block in talks between the two sides as the Islamic Republic of Afghanistan team wants talks to be based on a broader platform so as to be inclusive.
The International Union of Muslim Scholars was established in 2004 in Qatar and has branches in 93 Islamic countries. Often, issues of contention within the Islamic world are referred to the organization for advice.