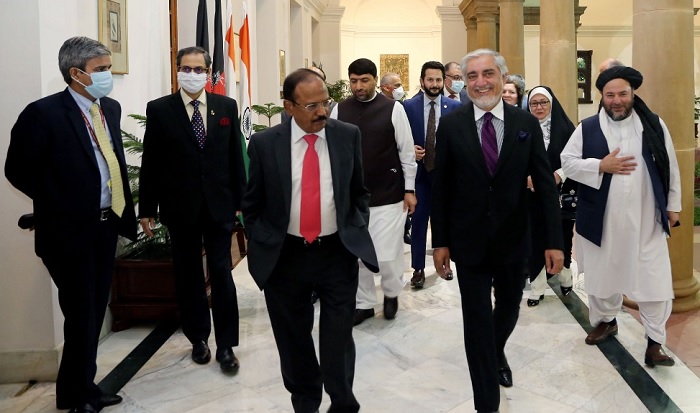 Abdullah Abdullah, chairman of the High Council for National Reconciliation, met with India's National Security Advisor Ajit Doval on Wednesday to discuss the Afghan Peace Process ad the Doha talks.
In a series of tweets Wednesday night, Abdullah said: "Had a constructive discussion with Ajit Doval, the NSA of India.
"He assured me of India's full support for the peace efforts, and that any peace settlement acceptable to Afghans, will have the support of India."
Abdullah said Doval also stated that his country is in favor of an independent, democratic, sovereign and peaceful Afghanistan, where no terrorists can operate.
"I thanked India for the invitation, its continued support for Afghanistan, and its constructive role in peace efforts," Abdullah said.
Abdullah is currently on a five-day official visit to India to discuss issues around the Afghan peace process and safety and security in the region.