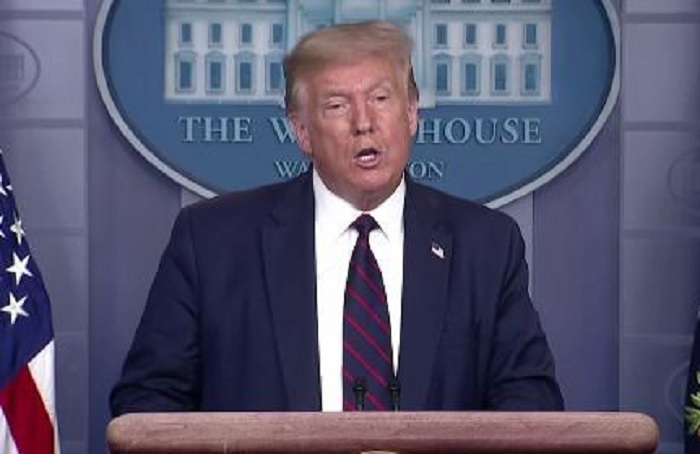 Robert O'Brien, US national security adviser, said Washington would reduce its forces in Afghanistan to 2,500 by early next year.
US President Donald Trump on Twitter on Wednesday said that "We should have the small remaining number of our BRAVE Men and Women serving in Afghanistan home by Christmas!"
Hours after Trump's announcement, his national security adviser Robert O'Brien said Washington would reduce its forces in Afghanistan to 2,500 by early next year.
"Ultimately, the Afghans themselves are going to have to work out an accord, a peace agreement. … It's going to be slow progress, it's going to be hard progress, but we think it's a necessary step – we think Americans need to come home," O'Brien told an event at the University of Nevada, Las Vegas, Reuters quoting him as saying.
Trump and other officials have previously said the United States will go down to between 4,000 and 5,000 troops in Afghanistan around November.
Beyond that, officials have said that a reduction will depend on conditions in Afghanistan.
It was unclear whether Trump was giving an order or verbalizing a long-held aspiration.
While the talks have been taking place in Qatar's capital, Doha, scores of Afghan soldiers and Taliban fighters have been killed in clashes.
Peace Process to Conclude in Months, Not Years
In an interview with TOLOnews' Lotfullah Najafizada, US Special Envoy for Afghanistan Reconciliation Zalmay Khalilzad said that he expects the Afghan peace process to be concluded in months, not years.
Khalilzad also said that the current scale of violence in Afghanistan is not acceptable, and that it is strange how the Taliban has stopped attacks on foreigners but continues attacking Afghans.
"The Taliban attacks are not taking place against the foreign forces…we are happy with that, but, on the other side, the war continues against Afghans," said Khalilzad.
This comes as delegates from both sides of the Afghan peace talks have struggled for nearly a month to agree on the procedural rules of the formal talks between the two sides. However, no breakthrough has been achieved so far.
Last week Khalilzad landed in Doha, causing speculation that his mission was to mediate between the two sides. But Khalilzad himself said that he traveled to Doha for the purpose of implementing the US-Taliban peace agreement and to assist in attempts to reduce violence.
Although the Afghan government has refused to accept the US-Taliban deal as the foundation of the talks, Khalilzad believes that US-Taliban deal does in fact provide a valid basis.
National Security Adviser Hamdullah Mohib said on Tuesday that the current negotiations that are underway in Doha are taking place only between the Islamic Republic of Afghanistan and the Taliban, stating that there are no foreign mediators in the room, nor are any wanted.
The opening ceremony for the negotiations was held on September 12, but the two sides of the talks have not yet started their direct negotiations. However, they have held seven meetings between their contact groups to discuss procedural rules for the talks.