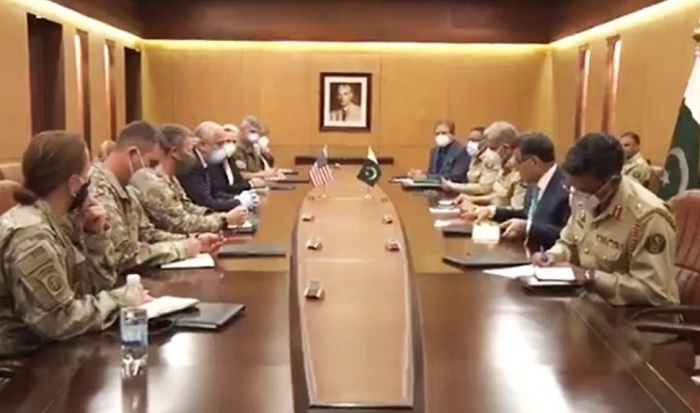 US Special Representative for Afghan Reconciliation Ambassador Zalmay Khalilzad and commander of NATO's Resolute Support Mission in Afghanistan General Scott Miller met with Pakistan's Army Chief of Staff General Qamar Javed Bajwa Thursday to discuss peace and security in the region.
According to Pakistan's military media unit, Inter-Services Public Relations (ISPR), issues related to mutual interest, peace and stability in the region; Pakistan-Afghanistan border management; and current developments in the Afghan peace process were discussed during the meeting held in Rawalpindi.
"Special Representative for Afghanistan Ambassador Mohammad Sadiq was also present," ISPR said.
Khalilzad is currently visiting government leaders from countries in the region as efforts are being ramped up to get the Afghan talks team and the Taliban team to reach consensus and move forward in the peace talks process.
The talks stalled about a week ago when the two sides were unable to reach consensus on two points – that of jurisprudence and secondly on the Afghan team agreeing to use the Doha deal between the US and Taliban, signed in February, as the cornerstone to talks.