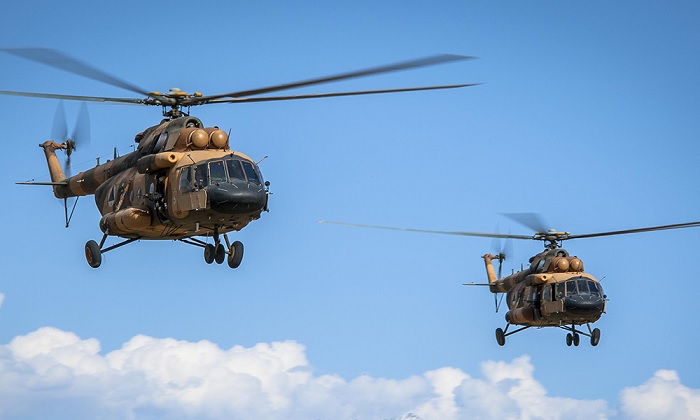 Two ANA helicopters collided and crashed along the Helmand river near an Afghan security outpost in Nawa district of Helmand on Tuesday night.
According to sources, a number of Afghan National Defense and Security Forces members were killed.
The security forces members had been wounded in battle and were reportedly being transported to a hospital in one of the helicopters.
The second helicopter is believed to have been dropping off ANDSF commandos to bolster troops on the ground.
The Ministry of Defense has not yet commented.
Heavy clashes have been ongoing in Helmand since Saturday after the Taliban carried out a coordinated attack on various areas in the province.
The ensuing battles have meanwhile forced tens of thousands of people to flee their homes.
On Monday, US-Forces Afghanistan stated they had assisted the Afghan troops by conducting targeted strikes in the province against the Taliban.
Since then reinforcements have been sent into Helmand including commandos while the Afghan National Army is providing air support.