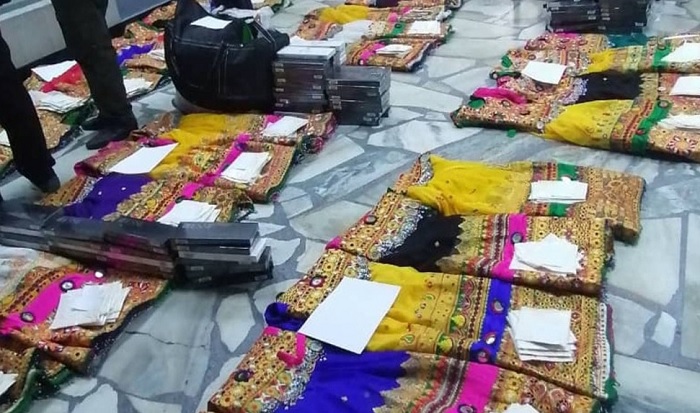 Counter-narcotics police on Saturday arrested three people at Hamid Karzai International Airport for attempting to smuggle 79kg of heroin out of the country.
The suspects were traveling to an unnamed destination when police found hundreds of small plastic bags containing heroin hidden in layers of fabric of traditional Afghan clothing.
In a statement issued by police, officials said a fourth suspect had later been arrested at a house in PD8 in Kabul in connection with the smuggling operation.
Afghanistan is believed to produce at least 85 percent of the world's illicit opium supply which is processed to produce heroin.
In November 2017 the US launched a year-long operation code-named Iron Tempest and carried out airstrikes against drug labs and networks around Afghanistan.
The operation did little to rid the country of the multitude of poppy farms and drug labs and instead the illicit trade continued to thrive.
At the time, US commanders estimated the Taliban operated up to 500 drug labs, which helped fuel their decades-long insurgency.
Last year, US estimates indicated that opium trafficking made up 65 percent of the Taliban's income.