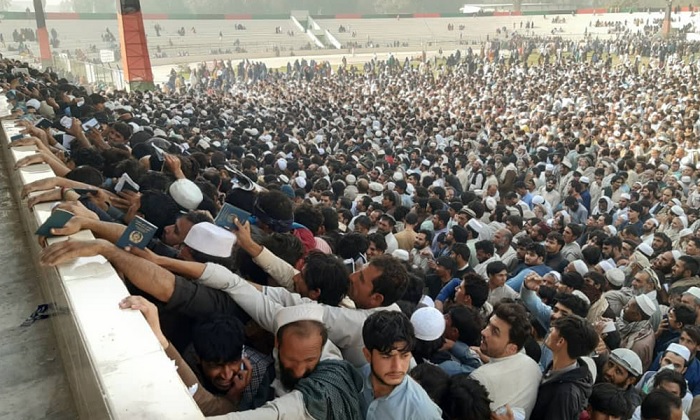 At least 15 Afghans, many of them elderly women, were killed and more than a dozen injured in a stampede in Jalalabad in Nangarhar province while waiting for visas from the Pakistan consulate, officials said Wednesday.
The incident happened on Wednesday morning at a stadium close to the Pakistan consulate where over 3,000 Afghans had gathered to collect tokens needed to apply for a visa to travel to Pakistan.
Sohrab Qaderi, a provincial council member in Jalalabad city, said of the 15 people dead, 11 were women and several senior citizens were wounded.