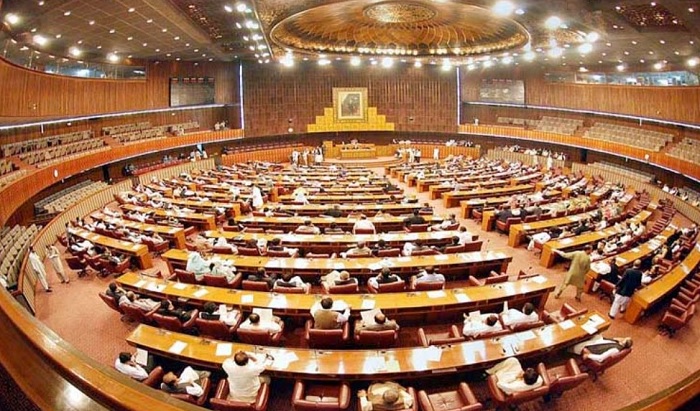 Pakistan's National Assembly will host a Pakistan-Afghanistan trade and economic forum next week to enhance bilateral relations and find ways to overcome transit and trade challenges.
The two-day seminar in Islamabad will include a 17-member Afghan parliamentary delegation led by the Speaker of the Wolesi Jirga (Lower House of Parliament) and representatives from Afghanistan's trade and investment community.
Pakistan's The News reported delegates attending from Pakistan will include political leaders, academics, investors, and traders.
Prime Minister Imran Khan will address the opening ceremony of the conference on October 26 and a video message from Afghan President Ashraf Ghani will be telecast during the event.
The seminar is being viewed as a positive sign of change and a way to overcome issues faced by traders and investors in both countries and will also open new avenues of political and parliamentary cooperation and coordination between the two countries.