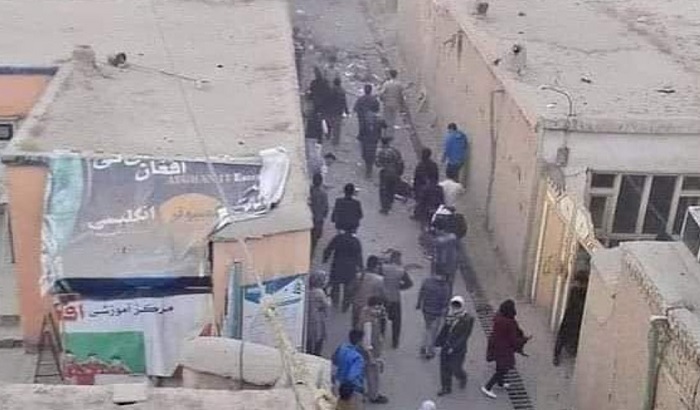 At least 18 people have been killed in a suicide bombing in a densely populated area of Kabul city.
Ministry of Interior spokesman Tariq Arian confirmed Saturday evening that the death toll stands at 18 and about 57 others were wounded.
He also stated that a suicide bomber had tried to enter the Kawsar-e Danish Training Center but was prevented from doing so by the guards at the gate.
The suicide bomber then detonated his explosives in the alley, Arian said.
Soon after the explosion, the Taliban's spokesman distanced the group from the incident and stated they were not behind the attack.
In a message on Twitter, Zabihullah Mujahid said "the Taliban was not responsible for the explosion in Pul-e Khoshk area [of Kabu]."
Videos posted on social media painted a grim picture of blood and bodies lying in the alley immediately after the incident. Local residents also frantically covered the victims with blankets while others carried the wounded to vehicles so they could be transported to hospital.
No other group has yet claimed responsibility for the incident.