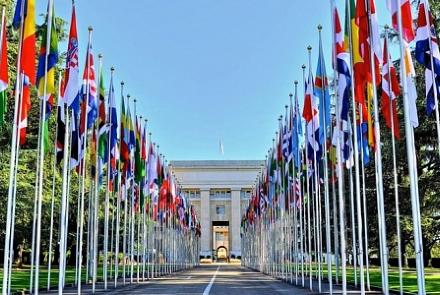 The international community has imposed stricter conditions on the Afghan government in exchange for continued aid to the country.
Nazir Kabiri, CEO of Biruni Institute, a research organization in Kabul, said that in the future the Afghan government will need to brief the international community about programs that it had undertaken in the past year and also its programs for the next year in order to get aid from the donors.
Experts believe that the 15 percent reduction in the global aid to Afghanistan at the recent Geneva Conference on Afghanistan indicates that this was the last large scale donation to the country.
The Afghan Ministry of Finance (MoF) has also confirmed that this time the international community has imposed more restricted conditions in exchange for aid.
"This time the donors will conduct their assessments from the achievements on an annual basis, therefore, with the reduction in aid, the issues must be tackled in an appropriate way," said Nazir Kabiri, CEO of Biruni Institute.
The international community at the Afghanistan Conference 2020 in Geneva earlier this week renewed their financial and political commitment to Afghanistan for another four years.
The 2020 Afghanistan Conference was the last pledging conference of the Transformation Decade (2015-24), which aims to take the country towards self-reliance, with the international community and Afghan nation renewing commitments to the development and stability of Afghanistan up to 2024.
Over 100 countries and international organizations participated in the two-day conference.
Although, an exact amount of money pledged by the donors is not clear so far, the Afghan government last week said that it expected that the international community will pledge $4 billion in aid to Afghanistan per year as part of its financial assistance for civilian purposes.
"Without any doubt, this time, the aid by the international community to Afghanistan will be given with more restricted conditions, but we are confident to work in a good way as part our mutual accountability with the world," said Shamroz Khan Masjidi, a spokesman for the Ministry of Finance.
Although some countries did not mention the level of their assistance to Afghanistan, the European Union (EU) and countries like Japan, UK, Canada, Holland, Australian, Turkey, Norway, Denmark, Ireland, Sweden, Italy, and France announce their aid to Afghanistan for one, three- and four-year periods.
"Donors so far have pledged $4 billion annually for Afghanistan," said Abdul Habib Zadran, the Afghan Deputy Minister of Finance said earlier this week.
But experts say that with the consideration of -5 percent economic growth rate, 80 percent poverty and 45 percent unemployment, it will be difficult for Afghanistan to achieve self-reliance by 2025.
"The aid must be invested in money-generating institutions and projects," said Haseebullah Muwahid, an economist.