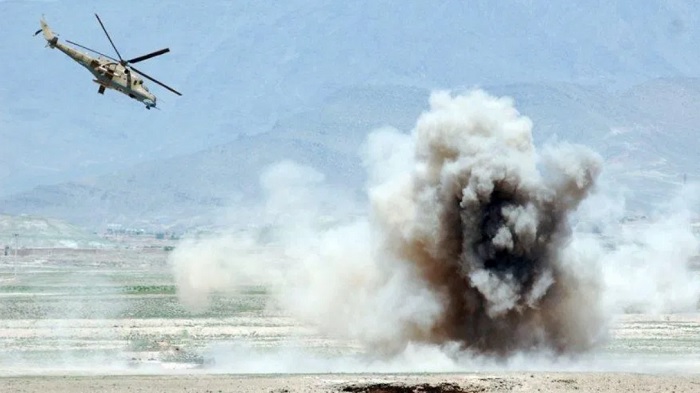 Thirty-six Taliban insurgents have been killed and several others wounded in clashes in Herat and Nangarhar provinces, local officials said on Saturday.
Attaullah Khogyani, the Nangarhar governor's spokesman, said the Afghan Air Force (AAF) raided Taliban's hideouts in the Zavi area of Khogyani district last night.
Fourteen armed militants, including their commander Abdul Qudus, were killed in the airstrike, he told Pajhwok Afghan News.
A Toyota Corolla car, a machine gun and other weapons belonging to the fighters were damaged in the strike, the gubernatorial spokesman added.
A number of Pakistani citizens were among the dead, Khogyani claimed, without going into details.
In the western province of Herat, the 207th Zafar Military Corps said in a statement the Taliban had gathered in the Bara Koh area of Kohsan district to plot attacks on the security forces.
The rebels came under AAF raid before they launched attacks on the security personnel. At least 15 Taliban were killed and five others wounded,
According to a separate statement from the 217th Pamir Military Corps, the AAF conducted an airstrike against Taliban militants in the restive district of Imam Sahib.
Seven fighters were killed and four others wounded in the bombardment. The security forces and civilians suffered no casualties, the statement added.