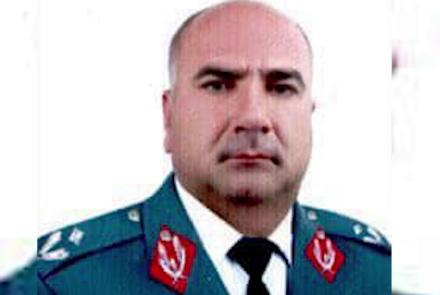 A judge, Pamir Faizi, who was head of the inquiry department of military attorneys office, was killed in an attack by armed men near Marshal Fahim Military Academy in the west of Kabul on Sunday.
His family said security agencies have failed to ensure the safety of attorneys and judges, and they called on the president and the interior affairs minister to find the perpetrators of the attack.
The neighbors of the judge said that he survived a mine explosion some months ago.
"He was a talented judge and an honest man," said Abdul Dayan Dayan, a relative of the judge.
The attack on Pamir Faizi happened at around 7:30 am on Sunday when he was on his way to his office. "This case must be investigated to find out who has done this and they should be hanged in front of my eyes," she said.
Faizi was a graduate of law and political science and had studied at a police academy. He served in security agencies for 15 years.
"Ashraf Ghani is happy that he is the president. He should have some 'shame.' Same to the interior minister," Faizi's friend Habib-Ur-Rahman said.
In another incident, an investor, Islamuddin, was wounded in an attack by armed men in Guldara district, Kabul province, on Saturday evening.
"We should either leave this country or our problem should be addressed. The government has security and intelligence agencies and they should find those who shot my brother," said Sirajuddin, brother of the investor.
His relatives called on the security agencies to prevent such attacks.
"We the investors are concerned about where we should go. A police outpost was very close to the incident," said Khwaja Hamid Siddiqi, a relative of the investor.
The National Directorate of Security last week said the leader of a targeted killing cell was arrested but such incidents have continued to occur, as Kabul residents attest.