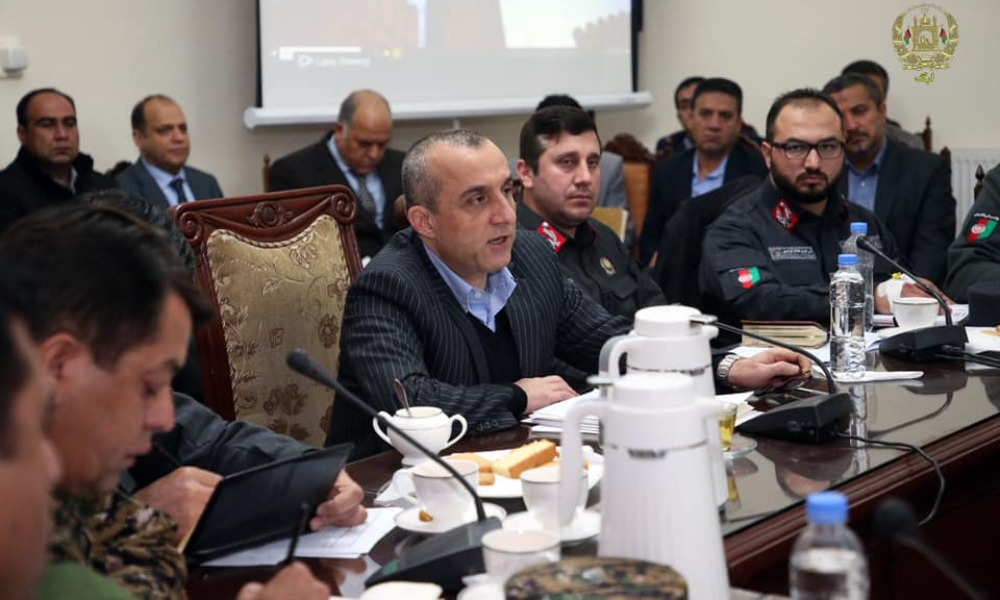 The National Directorate of Security (NDS) has arrested a leader of the Haqqani Network along with seven of his men in an operation in Kabul city.
First Vice President Amrullah Saleh Saïd at his daily 6.30 am security meeting that the Haqqani leader has been identified as Mutiaullah.
The suspects, members of a Haqqani Network affiliated group Karwan Obaida, were apprehended with the assistance of members of the public.
Saleh also stated that a suspect thought to be involved in the ongoing string of magnetic IED explosions in Kabul has also been arrested.
The militant was identified as Rahmatullah.
Rahmatullah had allegedly hired a child to place IEDs on vehicles. He was paying the child 200 AFs a day, Saleh said.
According to Saleh, Rahmatullah had also repeatedly raped the child.
Saleh said more details would be shared with the media in the near future regarding this case.