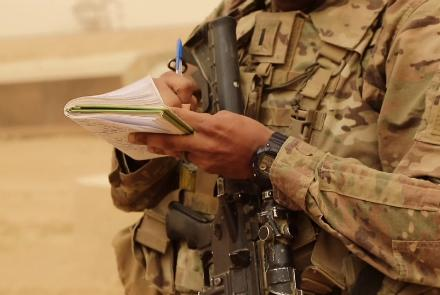 US lawmakers are moving to prevent the Trump administration from reducing troop levels in Afghanistan and Germany before President-elect Joe Biden is sworn in on 20 January 2021.
US news agencies report that the House and Senate conferees have hashed out the mutual terms for the proposed fiscal year 2021 National Defense Authorization Act and are set to vote on and approve the measure before sending it to President Donald Trump's desk.
The US lawmakers have included two provisions designed to restrict the Pentagon from following through with troop reductions in Afghanistan and Germany, according to a report by janes.com.
Back in November, US acting Defense Secretary Christopher Miller announced plans to reduce US troop levels from about 4,500 down to 2,500 by mid-January 2021.
The bill, however, prevents the department from reducing troop levels below 4,000 – or the total number left when the legislation is enacted – until the Pentagon, State Department, and the director of national intelligence detail how a drawdown affects threats to the United States, the counterterrorism mission against the Islamic State, and more, according to report by janes.com.
"The conferees note the South Asia strategy emphasizes the importance of a conditions-based United States presence in Afghanistan in support of ongoing diplomatic efforts to secure a peaceful, negotiated solution to the conflict," lawmakers wrote as quoted by janes.com. "The conferees further note that any decision to reduce the armed forces of the United States in Afghanistan should be done in an orderly manner and in coordination with United States allies and partners and the government of Afghanistan."
According to Defense News, Trump with late-night tweets reiterated to veto the annual defense policy bill.
"Very sadly for our Nation, it looks like Senator Jim Inhofe will not be putting the Section 230 termination clause into the Defense Bill," he wrote. "So bad for our National Security and Election Integrity. Last chance to ever get it done. I will VETO!"
US experts said that the bill basically opposes reducing the number of troops below 4,000, but it gives the US president a national interest "waiver" and that it is still a strong signal.
The experts said that Trump can veto, but there is enough support in Congress to override a veto.
Afghan experts said the US forces' withdrawal should be conducted responsibly.
"The United States is providing financial support to Afghan forces and also has advice and training mission to Afghan forces. We will lose this. But the withdrawal will not have more impacts if they commit to providing financial support to us as well as air support to Afghan forces," said Mirza Mohammad Yarmand, a military expert.