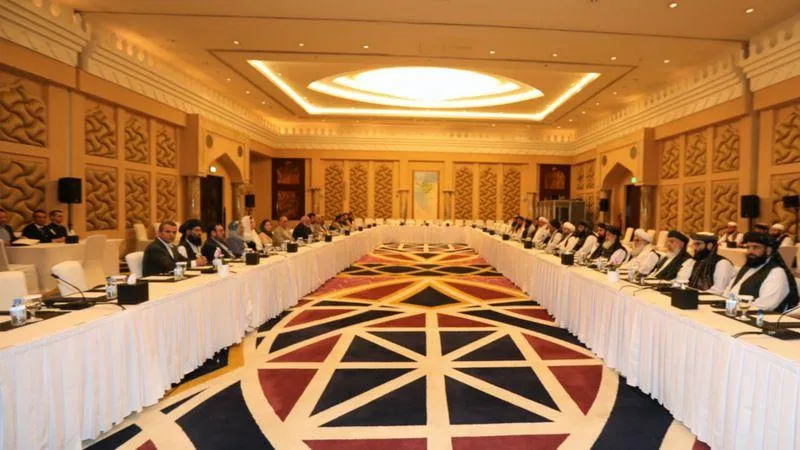 The government and Taliban negotiating teams have shared initial topics concerning their Sunday's meeting to formulate a joint agenda for peace talks, a well-placed source said.
According to the source, Saturday's meeting between contract groups from both sides discussed general issues relating to the agenda and did not enter specific topics.
"The first issue the government wants to discuss is durable ceasefire and the Taliban may not oppose this option because in return the group wants the release of their prisoners," the source said.
Both the teams wanted to finalize discussions regarding the agenda soon and to begin talks over specific topics in the agenda.
The source said US Special Representative for Afghanistan reconciliation ZalmayKhalilzad is in Qatar and US, NATO Forces Commander in Afghanistan Gen. Miller may arrive in Qatar as well and they will stress over ceasefire and improving trust between the two sides.
It is worth mentioning that Khalilzad has met Taliban Deputy Head Mullah Barader and Chief Negotiator Shaikh Abdul Hakim in Doha on matters relating to the peace process.