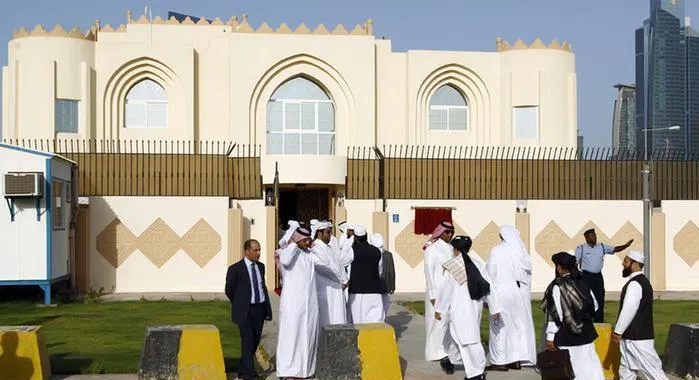 After clinching an agreement on procedural rules last week, Afghan government and Taliban negotiators have met for the third consecutive day in Qatar.
Monday's meeting between the working groups from the two sides focussed on agenda of the peace negotiations in Doha.
The Taliban are said to have floated a 22-point proposal for inclusion in the agenda, but the government team insists on a ceasefire.
However, the proposal from the militant movement makes no mention of the release of more Taliban prisoners, according to a well-placed source.
Believing that the issue could be sorted out with US officials, the Taliban have not on insisted on making it part of the agenda.