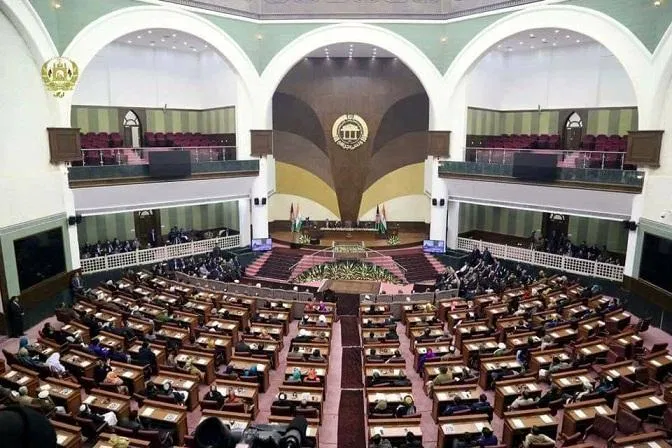 The Wolesi Jirga or Lower House of the Parliament on Wednesday demanded restoration of the Islamic Education Secretariat in the Ministry of Education (MoE) and said children should continue their primary education.
Recently, the MoE announced that in line with the new strategy, classes from grade one to three would be taught in mosques and the Islamic Education Secretariat was being replaced with an Islamic Education Board.
The two MoE decisions sparked criticism nation-wide and the issue was discussed by the lower house today.
Speaker Mir RahmanRahmani said the eradication of Islamic Education Secretariat meant eradication of ulema and religious values and asked the MoE to continue working according to its past structure.
Belqis Roshan, a lawmaker from Farah province, said: "The MoE through this effort wants to commit another treason."
She said this strategy was not applicable, adding that no facilities in this regard were available in mosques.
Over 60 lawmakers recommended the revocation of the two government decisions.
The recommendation reads: "The MoE is compelled to ensure the improvement of education in the country and due to lack of legal evidence by the ministry, its recent two decisions are revoked by the house."
Speaker Mir Rahmani asked for voting on the recommendation and a majority of lawmakers voted in favour of revocation.
The development follows the Wolesi Jirga denial of trust vote to Rangina Hameedi as Minister of Education recently.
Some lawmakers termed the elimination of Islamic Education Secretariat as main reason behind his rejection.