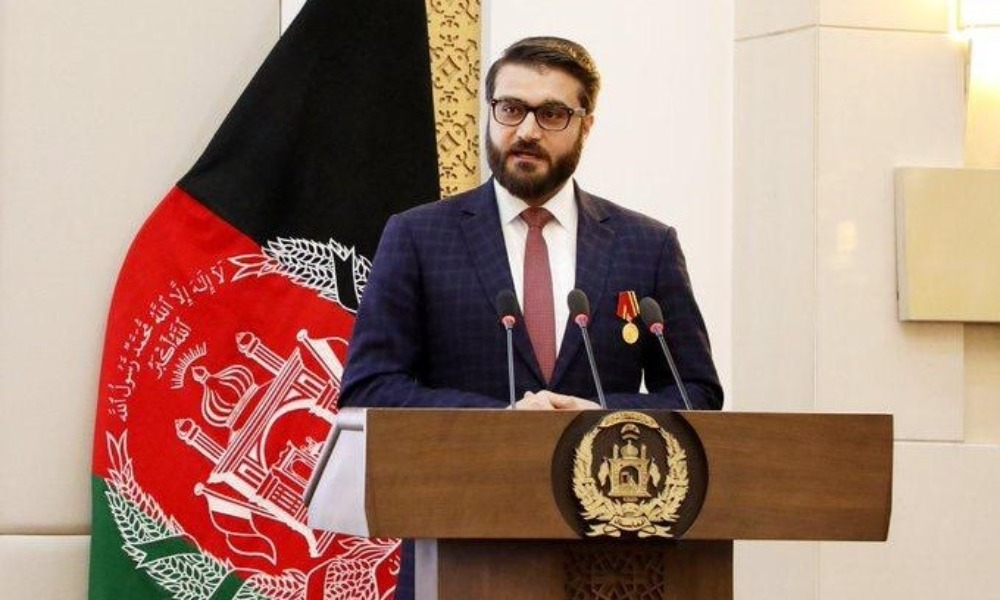 National Security Adviser (NSA) Hamdullah Mohib said on Saturday the next stages of peace talks between the Afghan Republic's team and the Taliban should take place in Afghanistan.
Mohib said the Afghan government does not mind where in the country talks are held and is even prepared to build a venue if necessary.
According to Mohib the talks in Afghanistan will build public trust in the process and will provide Afghans with the ability to monitor and own the talks.
He said that Afghans will also be well-informed on developments if the talks are held in the country adding that additional costs will also be avoided.
Mohib stated the talks should be held in the county so that peace becomes nation wide and enduring.
According to him, a peace process influenced by foreign countries could harm Afghanistan's future – something experienced by other countries in the past.
Taliban has not yet commented about Mohib's remarks.
This comes after Taliban and Afghan government agreed on procedural rules for intra-Afghan talks in Doha. The two sides are preparing for agenda talks