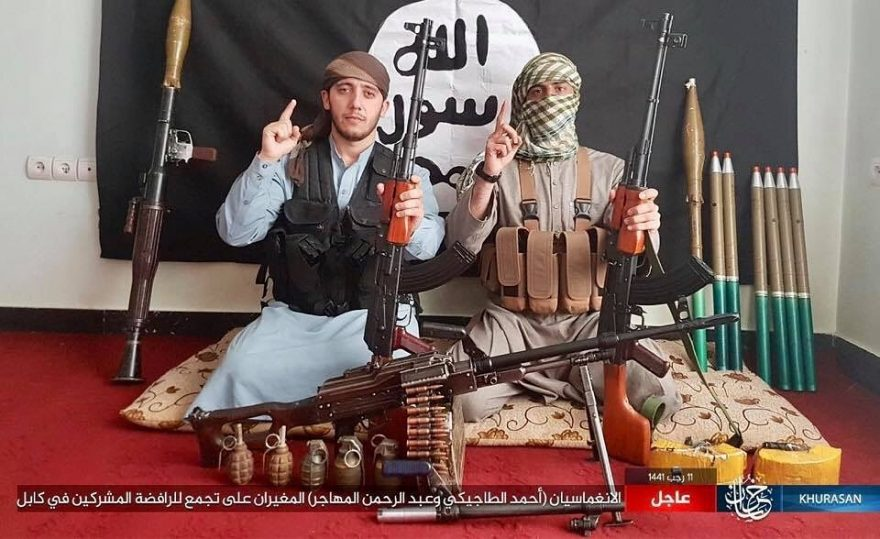 Amrullah Saleh, the first vice president, says the Taliban-Islamic State has warned that if one of their members is executed, they will turn Kabul into Shia massacre ground.
Saleh on Saturday morning said, the Taliban-Islamic State has issued a warning message that if a member of the group is executed by the government, they will turn Kabul into a Shia slaughterhouse in addition to beheading all the captured hostages.
He added, that he has instructed the Kabul National Directorate of Security (NDS) to send a message to all networks of the captured Taliban-Islamic State in the government prisons to inform their networks that the government knows their roots.
No threat will stop our efforts to reveal insurgents' true faces to the Afghan people, and I once again call on the Supreme Court to bring these perpetrators to be publicly trialed, Saleh said.
During the meeting he said, NDS has arrested another terrorist network involved in bombings, assassinations of security forces, and the gathering of tithes for the Taliban.
Hazrat Mir, son of Dadmir, is one of 5,000 pardoned prisoners of the Taliban, who returned on a killing spree of an NDS official, Amir Mohammad, in Mirbachah Kot district.
According to Saleh, the death of Fardin Amini, an Ariana News reporter, is not a terrorist act, but his family has the right to request an in-depth investigation.
If Fardin Amini's family has secrets about the mystery of the incident, police will be forced to summon all members of his family, including women to be investigated, First VP said.
It is neither fair nor legal to decipher any murder and then charge the government, so from now on, the police will tell the truth based on the legal literature, Saleh added.
Saleh Indicated, that Malala Maiwand has been assassinated by members of the Taliban and that the silencing of society, especially women, is part of the Taliban's strategic plans, these members are dictated by the group's intellectual and supportive leaders from the "Akoh Rakhatak" region.
Meanwhile, a Senior Advisor for the President of Afghanistan, Shah Hussain Murtazawi, called for calm and responsible reporting, after the first vice president warned that Taliban-Islamic State threatened to turn Kabul into a Shia slaughterhouse.
The presidential advisor tweeted, that "Taliban and Daesh are enemies of humanity and Afghanistan, we should not provoke fear among Shias in our reporting, our method of informing should be professional, and we should not help our enemies in their mental war".