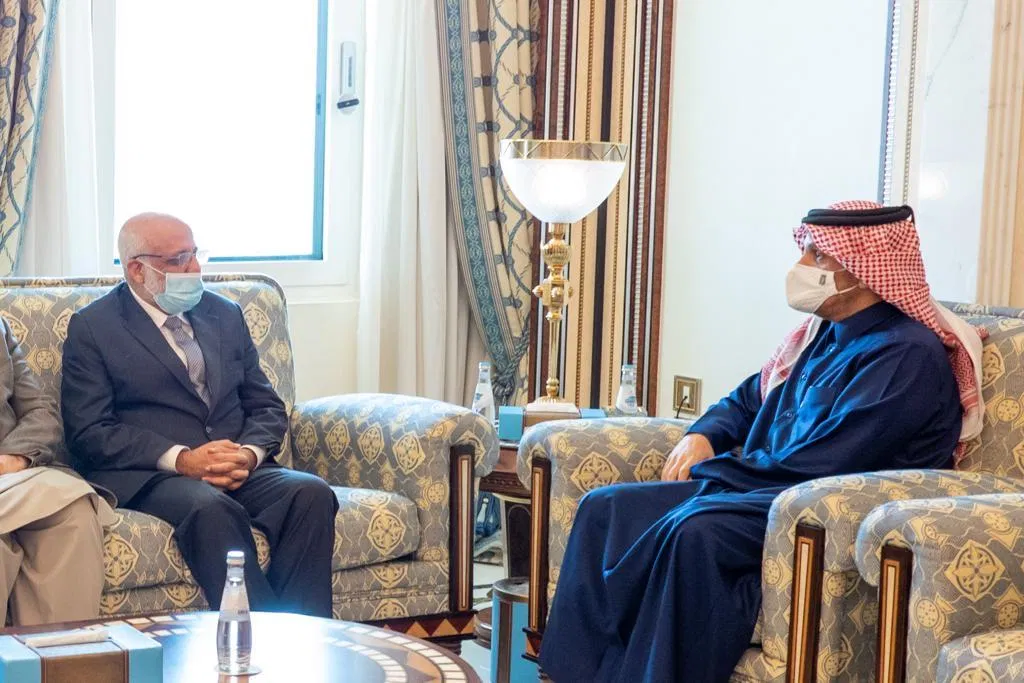 The Afghan government's chief negotiator and Qatar's deputy prime minister have discussed latest developments in the peace talks.
On Monday, Qatar's Deputy Premier Sheikh Mohammed bin Abdul Rahman Al-Thani met the head of Kabul's negotiating team, Massoum Stanikzai.
The two sides reviewed the latest developments in the peace negotiations and ways of ensuring the success of the peace negotiations.
Stanikzai conveyed the Afghan government's appreciation of Qatar for its endeavors during the first round of negotiations.
A credible source, speaking on condition of anonymity, said the Afghan government's peace negotiating team would return from Doha for Kabul today (Tuesday) afternoon.