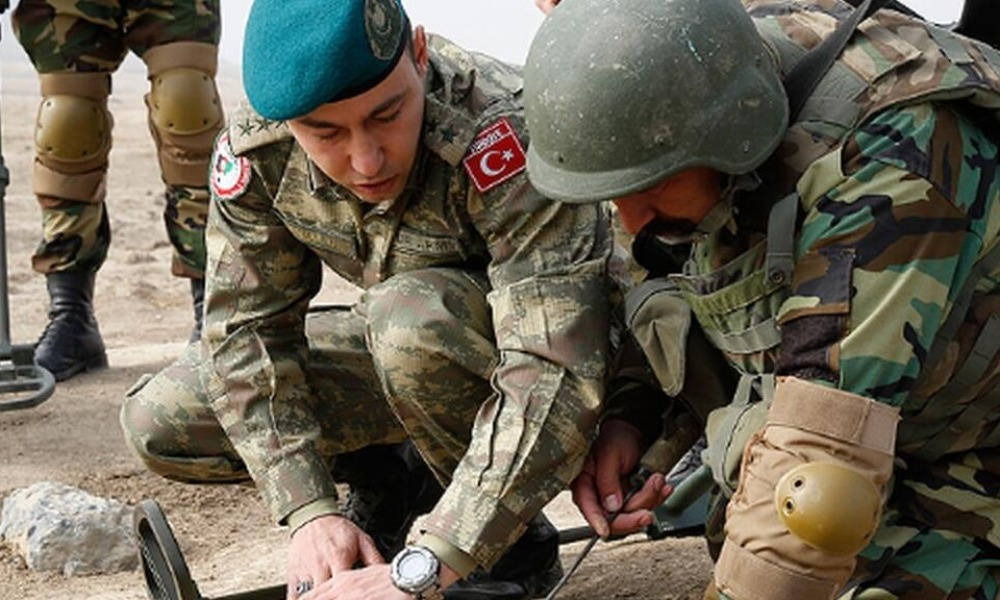 Turkey has agreed to assist Afghanistan with 100 million Turkish Lira (about US$13 million) in military equipment for the Afghanistan National Defense and Security Forces over the next five years plus another $2 million for training.
In a statement issued by the Afghan embassy in Ankara, Turkey, on Saturday night, government said the Military-Financial Cooperation Agreement and the Implementation Protocol of Financial Assistance were signed between representatives of the two governments on Wednesday in Ankara.
In addition to the $13 million aid package for the ANDSF, Turkey "will provide the amount of 14 million Turkish Lira (around 2 million USD) for education and training of the Afghan National Army, the Ministry of Interior and the NAtional Directorate of Security," the statement read.
The embassy stated that Turkey previously extended an amount of about $1 million for these programs on an annual basis but "the new agreements increase this amount to about three million each year for the next five years addressing the needs of the ANDSF."