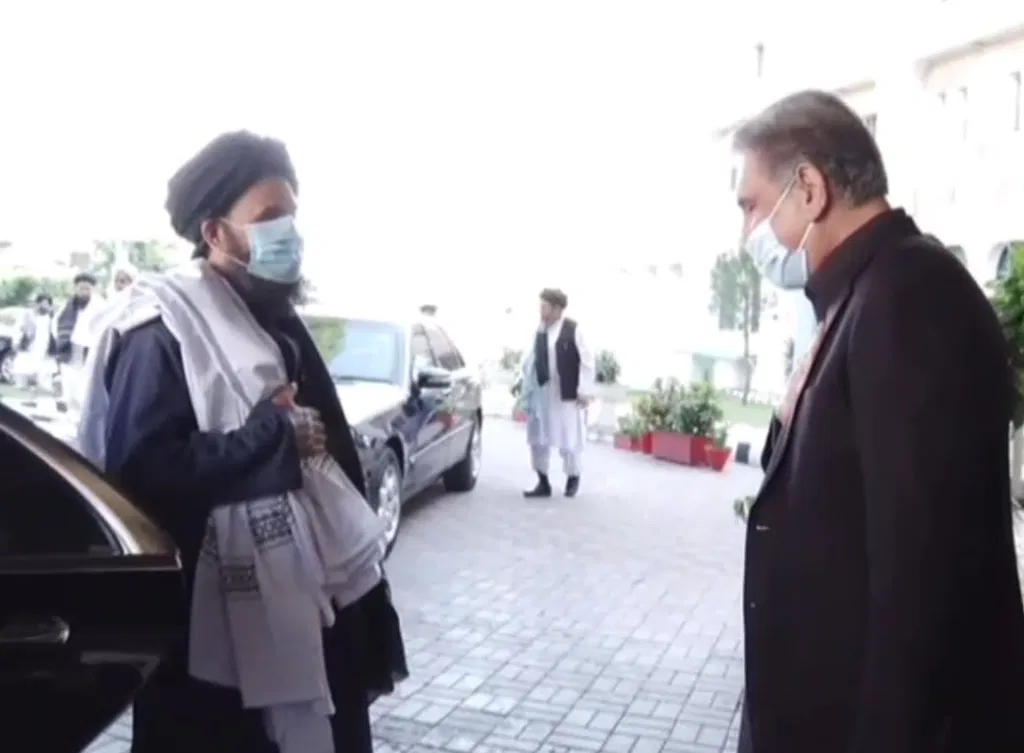 Pakistan Foreign Minister Shah Mahmood Qureshi has expressed Islamabad's desire for a Reduction in Violence (RiV) and ceasefire in Afghanistan to take forward the peace process.
In a televised message after talks with a Taliban delegation in Islamabad on Wednesday, he said responsibility in this regard rested with all stakeholders.
Shah Mahmood Qureshi said the Taliban delegation during the talks today showed their eagerness and seriousness for peace.
The Foreign Minister said the Taliban delegation, which will also meet Prime Minister Imran Khan, has acknowledged Pakistan's efforts for peace and stability in Afghanistan.
Referring to the violent conflict that not only impacted Afghanistan but also Pakistan and the region, the Foreign Minister said it is a historic opportunity for the Afghan parties to take the matters towards peaceful settlement.
Qureshi said the next round of talks between the Afghan parties will be held on the fifth of next month. The venue of talks is yet to be decided as different proposals are under consideration.
The Foreign Minister also urged the international community to continue to play its role for reconstruction and development of Afghanistan. This, he said, will also lead to the repatriation of Afghan refugees to their homeland.