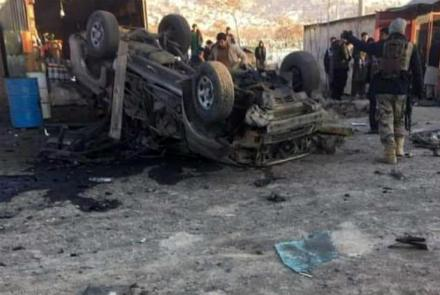 At least two people were wounded in a magnetic IED blast in Kabul city on Wednesday morning, Kabul police confirmed in a statement.
The incident happened around 6:34am local time in the "Panjsad Family" area in PD15 of Kabul city when an IED that was placed in a Toyota Hilux vehicle exploded, the statement said, adding that the "victims have been taken to the hospital."
The statement did not provide further details.
This comes after Mahbubullah Muhibbi, deputy governor of Kabul, and his secretary were killed in a blast in Kabul on Tuesday morning. Two of his bodyguards were also wounded.
The blast took place around 9:40am local time in the Macroryan 4 area in Kabul's PD9 when an IED that was placed on the vehicle exploded.