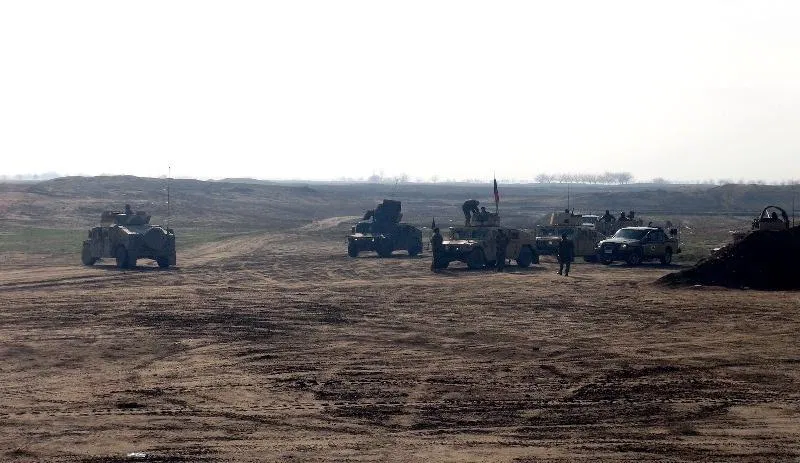 The US Embassy in Dushanbe, in cooperation with the United Nations Office on Drugs and Crime (UNODC), yesterday launched a new project to reconstruct and modernize the Chaldovar border post in Shahritous district on the Tajik-Afghan border.
The US Embassy says this project, funded through the US State Department's Bureau of International Narcotics and Law Enforcement Affairs (INL), will involve the reconstruction of a border outpost facility at Chaldovar in Khatlon province over the course of the next 12 months at a cost of $995,000.
The US Embassy reportedly coordinated the Chaldovar border outpost project with the Border Guard Forces under the State Committee for National Security of the Republic of Tajikistan.
Following completion of the project, the Chaldovar border outpost will be able to accommodate 40 border guards, including space for technical equipment and professional training, in a modern, fully furnished facility that will enhance Tajikistan's border security and counter-narcotics capabilities.
Since 2002, the U.S. government has financed the reconstruction and equipping of ten border guard posts and three training facilities in Tajikistan.
As US Ambassador to Tajikistan John Mark Pommersheim noted in announcing the Chaldovar project, "Our continued support for Tajikistan's border guards strengthens Tajikistan's security, stability, and sovereignty. Tajikistan plays a critical role in ensuring regional security, and the United States remains a steadfast partner of Tajikistan in its efforts to counter threats of terrorism and narcotics trafficking in Central Asia."
The US Embassy has previously partnered with UNODC on countering narcotics trafficking in Tajikistan through several border outpost reconstruction projects, construction of a Border Liaison Office in Ishkashim district of the Gorno Badakhshan Autonomous Region (GBAO), trainings for employees of the Drug Control Agency, and a range of other projects.