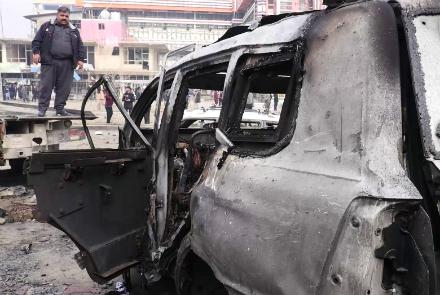 First Vice President Saleh personally took charge of overseeing Kabul security two months ago.
Kabul witnessed at least 60 security-related incidents over the past two months in which 133 people were killed and 280 more wounded.
Amrullah Saleh, First Vice President, personally took charge of overseeing Kabul's security two months ago.
Based on the TOLOnews survey, over the past 64 days, Kabul witnessed three suicide attacks including an attack on Kabul University, an attack on the Kawsar-e-Danish coaching center and on security forces in Paghman district in the east of Kabul.
According to the survey, during this period Kabul also witnessed 29 IED blasts, three missile attacks, 26 armed attacks and two car bombings.
Saleh, after assuming charge of Kabul's security, pledged to bring real security for the people in the capital city.
"Amrullah neglects security issues and comes and breaks the cage of hens and says he cleans the city– he should clean the city from terrorists," said a resident of Kabul named Hashmatullah.
"People need security to work in a peaceful environment, but they instead create problems for the poor," said Saifullah, a resident in Kabul.
The survey indicates that Saleh's promises remain on paper and nothing has changed on the ground.
But Saleh's office has said that it is impossible to address all challenges in two months.
Critics say that Saleh has failed to address the issue of IED blasts, systematic killings and he has not disclosed the names of land-grabbing mafia or brought discipline and order to the city streets.
"No fundamental work was done for the security of Kabul," said Jawad Dawari, a political analyst in Kabul.
"The enemies of Afghanistan want to show their presence again by carrying out all these attacks," said Minister of Interior Massoud Andarabi.
Saleh's office has said that during this period, many suspects involved in terror attacks in the city have been arrested and several criminal groups were dismantled.
"Its impossible to eradicate terrorism, arrest all criminals and all land grabbers," said Rezwan Murad, a spokesman for the First Vice President.