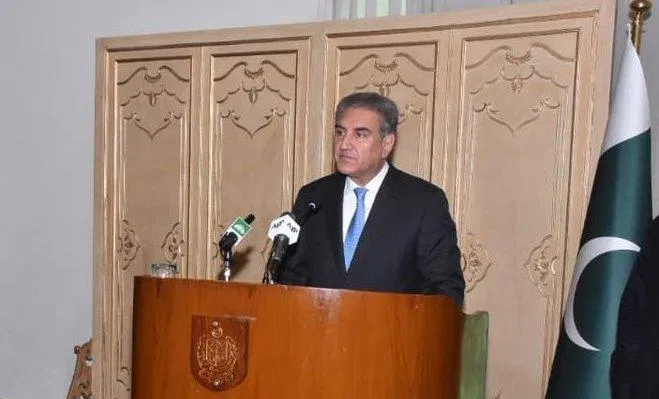 India's surgical strikes against Pakistan would harm the Afghan peace process, Foreign Minister Shah Mahmood Qureshi has warned.
Qureshi issued the warning at a news conference in the United Arab Emirates on Friday evening.
In order to divert international attention from its atrocities in the disputed Kashmir region, India wanted to attack Pakistan, the minister alleged.
Qureshi claimed many countries were aware of India's intentions. In case India proceeded to do so, he said it would receive a tit-for-tat response from Pakistan.
The foreign minister said if India committed aggression against Pakistan the Afghan peace process would be damaged.
Last year, Indian warplanes had bombarded the Balakot area of Pakistan, sparking tensions between the nuclear-capable neighbours.