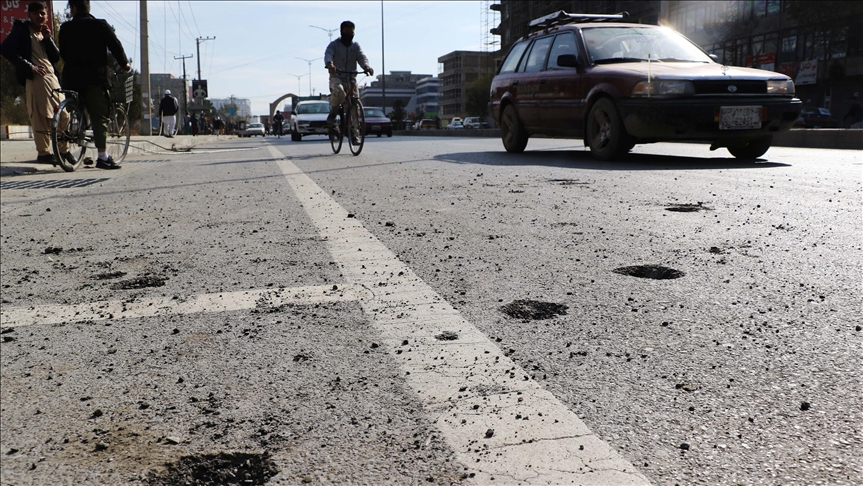 With no claim of responsibility for attack yet, Afghan authorities have been blaming armed Taliban for such assaults
At least nine civilians were killed and many more wounded in a bomb blast in the Afghan capital Kabul on Sunday, apparently aimed at a member of the parliament, authorities confirmed.
According to the country's Health Ministry, the magnetic bomb blast resulted in these casualties during the morning rush hour.
Police sources in Kabul told Anadolu Agency that a convoy of cars escorting lawmaker Khan Mohammed was the target of this attack who sustained injuries.
There has been no immediate claim of responsibility for the attack, but the Afghan government has been blaming armed Taliban insurgents for a string of such attacks across the country.
On Thursday, the UN Secretary General's Special Representative for Afghanistan Deborah Lyons said civilian casualties caused by improvised explosive devices surged by over 60% in the past two months.
Briefing the UN Security Council, Lyons said in the third quarter of 2020, child casualties rose 25% over the previous three months, while attacks against schools in the same period increased four times.
"In the first 11 months of 2020, targeted killings by anti-government elements rose by nearly 40% compared to the same period in 2019. It is no surprise then that the Global Peace Index for 2020 ranked Afghanistan as the least peaceful country in the world for the second year in a row," she was quoted in the UNAMA statement.
This comes on the heels of ambiguous peace talks between the Afghan government and the Taliban in Doha, Qatar which has been paused for at least three weeks.
The talks are aimed at ending the nearly two-decade-long conflict following a landmark peace deal between the US and the Taliban inked earlier in February that calls for the withdrawal of all foreign troops from Afghanistan.